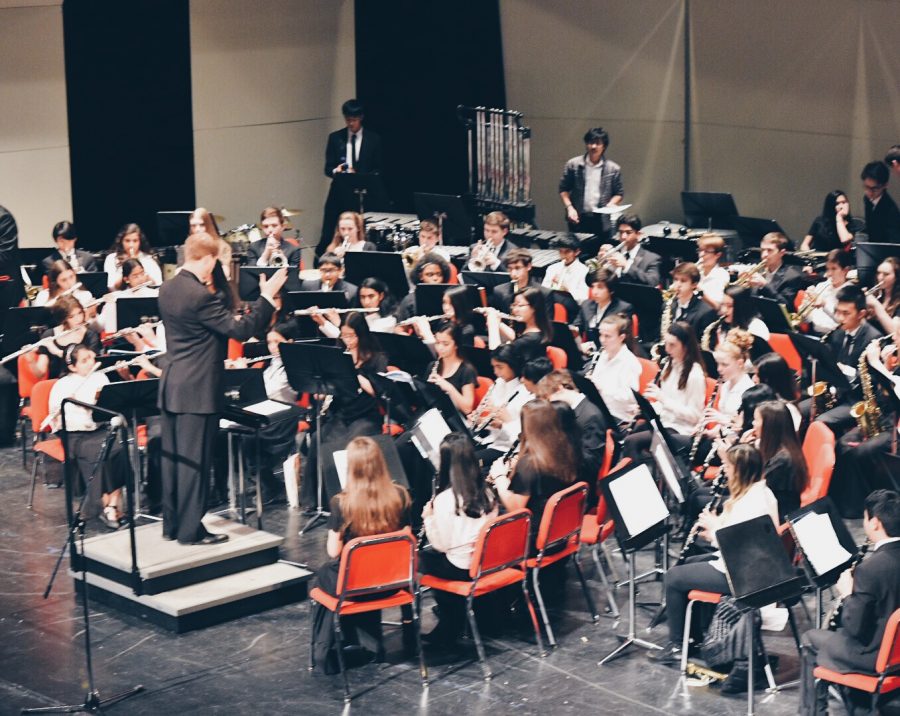 Nick Seda
On Feb. 16, Mr. Matt Goeke, band director, raised his baton and the audience in the auditorium fell silent as the Winter Band Concert started. Along with concert band, wind symphony and concert percussion the Butler Junior High School band played, led by Mr. Jordan Yi, band director at Butler.
The high school band students started preparing for the winter concert after Central's annual holiday concert. The concert opened with Butler Junior High School's concert band performing a Bach and Ed Huckeby piece.
"I remember playing in concerts with the high schoolers when I was in middle school, and now it's really cool that I am a high schooler playing with the middle schoolers. Plus, they get super excited so it just makes the concert more fun," said Mitchell Thompson, sophomore.
The audience was captive throughout the whole performance.
"It's always nice to have a quiet audience because you know they all appreciate your performance. A big applause at the end is always appreciated," said Lauren Lee, senior.
The bands are now busy getting ready for their spring concert in May.