Student artist writes his way to success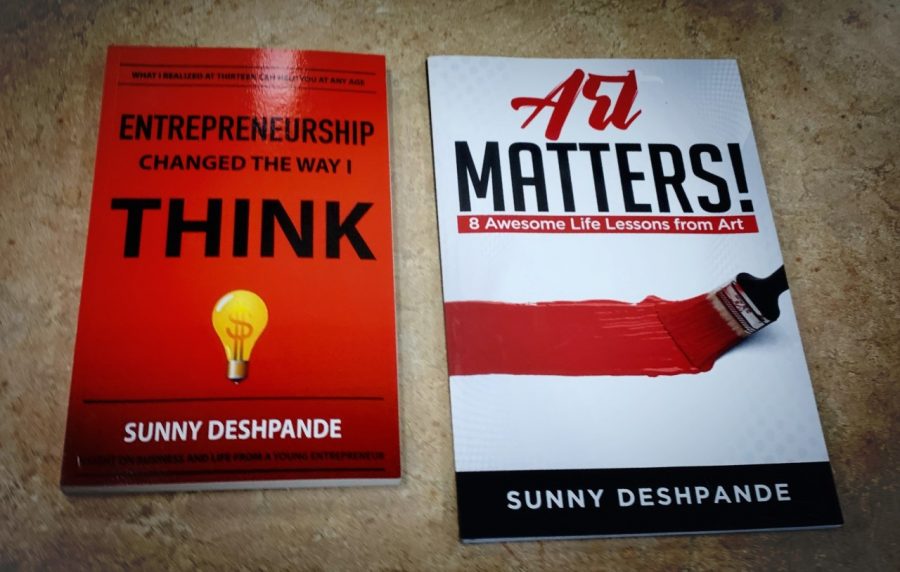 His paintbrush glided across the canvas as the vibrant colors displayed a beautiful scene of the city. Looking down at the canvas, junior Sunny Deshpande saw an amazing painting which he had created with only some paint and a few brushes.
This was the first painting Deshpande had ever created, but despite this, he was able to sell this artwork for money. Little did Deshpande know that his passion for art would soon lead him to become an author at a very young age.
On September 30, 2018, Deshpande published his first book titled "Entrepreneurship Changed the Way I Think". He began working on this book a few years prior at the age of 13.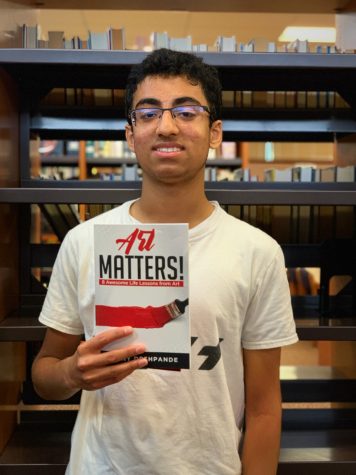 His interest in entrepreneurship sparked after he began selling his artwork to businesses, restaurants and single clients. Deshpande had created a mural for a restaurant and numerous paintings of landscapes, architecture, and animals. He became informed about the business aspects of life through selling his artwork, which helped him write his book.
"Mostly, I think the book, [Entrepreneurship Changed the Way I Think], is about how to monetize your hobby and see a new side of entrepreneurship," Deshpande said.
"Entrepreneurship Changed the Way I Think" talks about the life-changing mindset that Deshpande has learned through having a successful business.
"It is motivating to see students like Sunny pursuing their passions in unique ways at such a young age," said Faith Drescher, junior. "Sunny's success proves that you are never too young or old to achieve your goals."
More recently, Deshpande published another book titled "Art Matters!: 8 Awesome Life Lessons from Art" on Aug. 30 this year.
Deshpande's interest in art started at the young age of three, but he has been painting seriously ever since the age of 10. He began by just drawing doodles and sketches, but he now creates paintings and murals.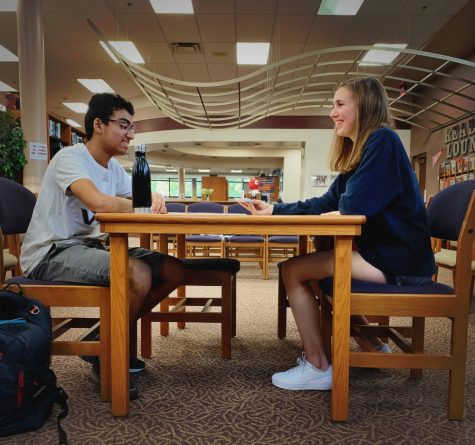 Deshpande's interest in art led him to write a book discussing the life skills art teaches you and the importance of art. In this book, he goes over the eight most significant skills art has taught him and why they are so essential to know even if you are not going to become an artist.
"This book talks about the benefits of doing art; it teaches you to focus, be patient, and many other important things," Desphande said.
Both of Deshpande's books are available for purchase on Amazon and through his art website. The majority of his sales are made online, however, he does sell his books to people in person when he goes to speak at venues.
"It's so cool to see how Sunny was able to write and publish a book that's sold to the public," said Lauren Witt, junior. "Nobody else at our school has done anything like this before."
Deshpande's interest in art and business will not end, as he plans to continue writing, painting and selling his work in the future.
"These books are promotional tools because books are kind of like business cards, they get into newer people's hand which then directs them back to my art website where I can make more sales of my art," Deshpande said.
Check out Deshpande's website to view his artwork and books for sale.
About the Contributor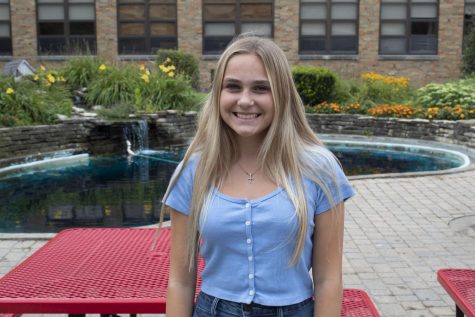 Anna Pellegrino, Writer
Anna Pellegrino is a junior writer who enjoys dancing and going out with her friends. When she's not at Mock Trial practice, you can catch her singing...