Best movies to watch for Halloween and how to watch them
Getting festive for the Halloween season can take all different shapes and sizes. But one sure thing rings true: cuddling up and watching some good movies is the best way to get into the spirit.
The classic "It's The Great Pumpkin, Charlie Brown," beloved since 1966, is one of the best feel-good movies to watch to get in the spirit, without causing any horror. This movie can be found on Amazon Prime Video and Apple TV+.
Another great movie, which similarly, will not cause too much fear for viewers is "The Corpse Bride" on HBO Max, or Hulu Plus. This love story with a horror twist is all wrapped in an animated special perfect for this time of the year.
Another classic, "Beetlejuice" is best suited for those wanting to watch a seasonal movie with more depth, all the while maintaining a comedic air. "Beetlejuice" is available on Hulu Plus, and Amazon Prime.
More recently, the movie "It" is a horror that is about the action-packed adventures of seven kids who have to band together to defeat the evil shape-shifting clown, Pennywise. This thriller is streaming on HBO Now, Amazon Prime Video, Hulu, and Netflix. "It" is different from the previous movies, as it provides a scarier viewing experience.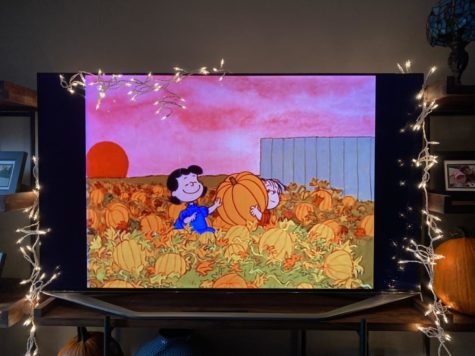 The psychological approach that the movie "Midsommar" takes is sure to get you into the creepy mindset of the season, as it expands on both the horror of internal and external conflict faced in times of distress. 
"You can really tell when the director is passionate and cares about their job. That's why I love a24 films like 'Midsommar,'" said Bruce Tombesi, film student at Columbia College Chicago. "It is a pretty spooky movie, and I feel like that would be good to watch if you want to get more into the scary aspect of the season." 
"Midsommar" can be watched on Amazon Prime Video, Netflix and Hulu.
But, the difference between a good movie and a great one is the atmosphere in which you watch it.
Some ways of decorating to get into the spirit of Halloween can include a cozy movie set up consisting of lights, popcorn, Halloween candy, apple cider, cookies, candy corn and pumpkins.
"My group is going to decorate the business halls with Halloween-themed tax forms because the [tax forms] are scary. I guess other than that I've been decorating at home a bit," said Will Konsoer, freshman and art club member. "I put out some pumpkins and stuff. It's not that much but it was actually kind of fun to do."
But festive decor can stretch further than around the TV.
"I've tried to wear something that has to do with Halloween or is at least kind of on the spooky side of things every day this month [October] I might have missed a few days but it's just for fun," said Hannah Simpson, senior.
There are many ways to enjoy the season, but truly nothing beats watching some Halloween classics with some tasteful decor.
If you would like to take part in this tradition, popular streaming services such as Hulu, Netflix, and Disney Plus are all ways to access some great Halloween movies.
Leave a Comment
About the Contributor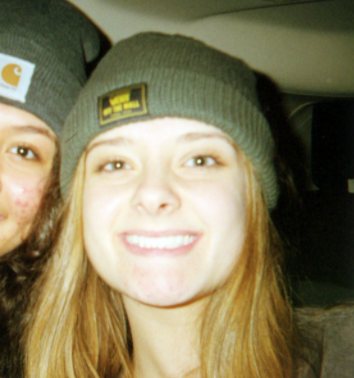 Emma Klein, Writer
Emma Klein is a senior writer, and she's so excited to write for Devils' Advocate this year. Besides writing, she likes to spend her free time with...