Squid Game: what is the best way to watch?
Squid Game has taken Netflix by storm, becoming the most popular show the streaming service has ever had. Roughly, 142 million Netflix accounts have accessed the series in just 28 days since the release date.
Squid Game is a Korean drama series about a group of individuals that are in debt who have agreed to be taken to a place where they are told they could win lots of money. However, upon arrival, they realize they have to complete dangerous games if they want to win.
Since the airing of the show, social media has been swarmed with how to make the dalgona candies from the honeycomb challenge to Squid Game-inspired Halloween costume ideas. Along with a 92% rating on Rotten Tomatoes, it can be agreed that Squid Game is a hit.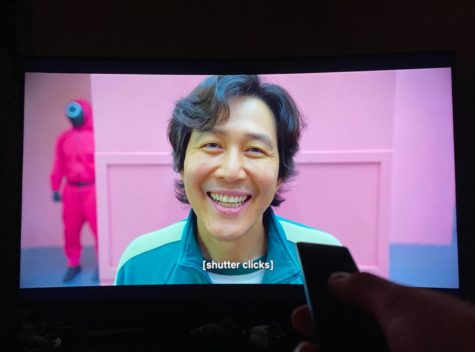 But what can't seem to be agreed on is how exactly to watch the show.
There are a few ways to go about watching. The original show is produced in Korean, but those who don't understand it have the choice to have an English dubbed version of the show.
"I watched it with the English dub, no subtitles. I hate subtitles," said Tania Matlock, a freshman at the University of Illinois at Urbana-Champaign.
Subtitles can be distracting and at times hard to keep up with, but, English dubbed audio over a Korean-speaking character results in the mouth not matching with the words that are spoken.
"It does not bother me when the mouths aren't synced, what bothers me is having to read at the bottom of the screen and also watch what is going on," Matlock.
To some, a simple mismatch in words-to-mouth movement is not that big of a deal, but to others, it can ruin the whole experience. Another way to watch is in Korean with English subtitles. Viewers need to keep in mind that "English [CC]" subtitles are not as accurate as the "English" option and may misinterpret the plot of the show.
"I watched it in Korean with the default English subtitles because I hate it when the words don't match up with their mouth when they are speaking," said Emaan Pirzada, senior. 
Pirzada isn't the only who finds moving mouths without a match up frustrating to watch.
"I watched it in Korean with English subtitles. English dubbed is annoying because it does not match their mouths. They are also Korean and the English dubbed voices themselves do not match the actor," said Buggy Sandberg, senior at Downers Grove North.
Whether it's English dubbed, Korean with subtitles, or completely Korean, Netflix's Squid Game has proven to be a hit. However, many agree that the best way to watch it is in Korean with English subtitles. Apart from understanding Korean, the most accurate way to watch Squid Game is to have the "English" subtitles on to avoid any inaccurate portrayals. 
Leave a Comment
About the Contributor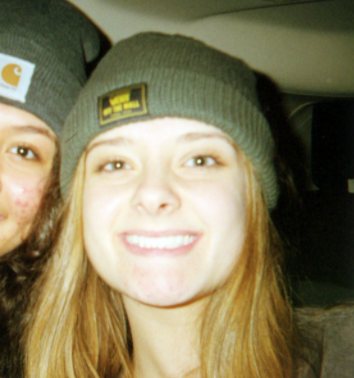 Emma Klein, Writer
Emma Klein is a senior writer, and she's so excited to write for Devils' Advocate this year. Besides writing, she likes to spend her free time with...