Netflix releases "Heartstopper" to its streaming platform
"Heartstopper," a TV show based on a best-selling graphic novel series by Alice Oseman, became available on Netflix on Friday, April 22. The series stars two young British boys: Charlie Spring (Joe Locke), an teen who was outed as gay the year earlier, who struggles with anxiety and Nick Nelson (Kit Connor), a seemingly straight rugby player, and their journey from friends to partners all while navigating high school. 
What separates "Heartstopper" from other movies of the similar genre is the diversity in the cast as well as mental health awareness, struggle with identity and friendships and what this new show on Netflix means for teenage LGBTQ+ representation. Subverting away from the "bury your gays" trope, "Heartstopper" shows a wholesome story of finding your place in the world. 
So far, feedback for the show is overwhelmingly positive. The show has a 100 percent approval rating on Rotten Tomatoes.
"It met and exceeded my expectations. I had really high hopes, Kit Connor was a shining star. I was balling throughout the whole thing and it reminded me of when I had crushes on someone before- and it had really good representation too. They had a black trans girl which I'm really happy about," said Simeon Poole, a graduate major in gender studies from DePaul University.
While some scenes can be emotional, the series itself is quite positive and does not have swears, drugs or anything sexually explicit – due to Oseman's wish for it to be available for anyone to watch and enjoy.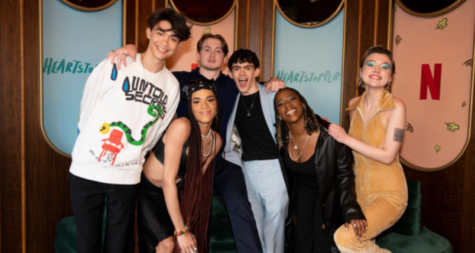 "At first, I thought the show was going to be lighthearted, and it was for the most part, but there were a bunch of scenes that made me really emotional. Like when Nick was crying while taking an 'Am I Gay?' quiz, that one really got me," Poole said.
"Heartstopper" has been enjoyed by all sorts of people, not limited to the LGBTQ+ community.
"I don't identify as gay but I have a lot of friends who do and recommended this show to me. It was such a wholesome portrayal of love that I think anyone could enjoy," said Elise Ragsdale, a fan of "Heartstopper."
People of any background can watch "Heartstopper," appreciate the diverse representation, not worry about harmful stereotypes and get a glimpse into a realistic, wholesome love story.
"I already finished the first season and I don't know if there is going to be a second one yet but I'm just hoping there is. I have a hard time believing there will only be one," Ragsdale said.
According to Netflix, while likely, there is no information for the release of a second season. But if you're eager for more "Heartstopper" content, there are four volumes of the graphic novels to catch up on the fifth and final volume is expected to be published later this year, as well as Oseman's various novellas. 
Leave a Comment
About the Contributor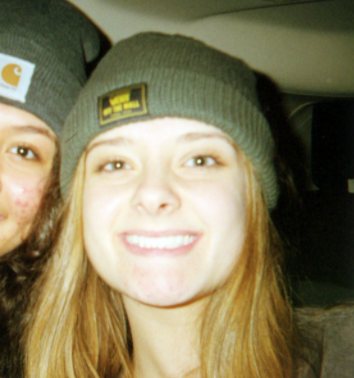 Emma Klein, Writer
Emma Klein is a senior writer, and she's so excited to write for Devils' Advocate this year. Besides writing, she likes to spend her free time with...