Student dances his way around gender stereotypes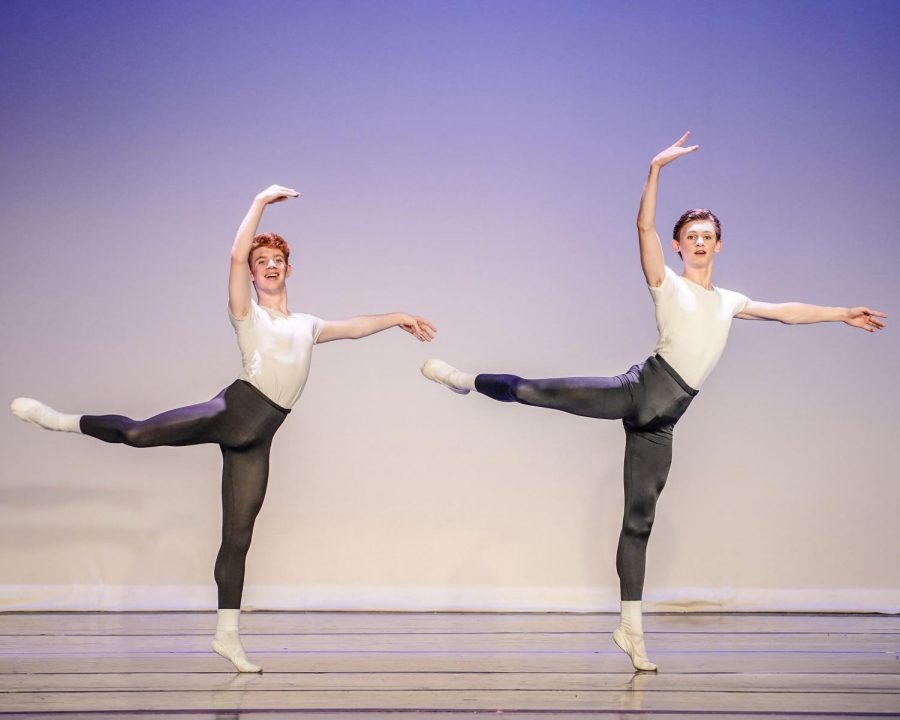 In 2014, junior Taylor Cavo laced his first pair of ballet shoes, not expecting to fall in love with the art and pursue it for years to come.
Now, six years later, he spends three to four hours every day in the dance studio and doesn't arrive home until 9:30 or 10:00 p.m.
Cavo dances for Salt Creek Ballet, a local dance company where advanced dancers can further develop their skills and showcase their talents.
Some of Cavo's most prominent roles include the Soldier Doll, Waltz Couple, and Party Dad from Salt Creek Ballet's annual Nutcracker performances in November and December. He also regularly dances in competitions, both for ballet and contemporary dance.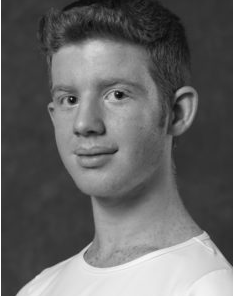 Cavo was first introduced to dance during middle school at the Boys and Girls Club of Miami-Dade, an organization that provided him opportunities to develop as a dancer. It also opened the door for admission into some of the nation's most prestigious dance programs and studios, such as the New World School of the Arts and the Thomas Armour Youth Ballet at the Miami Conservatory.
At Salt Creek Ballet, out of a company of 20 dancers, there are only two male dancers. In an activity dominated primarily by females, Cavo breaks the gender barrier and uses his talents to defy stereotypes.
"Dancing definitely redefines masculinity," Cavo said. "Not a lot of people understand and respect it."
Cavo faced several social setbacks in the early days of his dance career, but his determination and passion for dance empowered him to overcome these obstacles.
"When I first started, I was the only boy in a studio full of girls. Nobody really understood the concept of a boy in ballet in middle school, so socially it was very hard until I attended an arts conservatory in high school," Cavo said.
At the Thomas Armour Youth Ballet at the Miami Conservatory, Cavo found an environment where he was surrounded by boys who were just as passionate about dance as he was, which made being a boy in a girl's world more socially acceptable for him.
Traditionally, dance is associated with women, as there are many more female dancers than male dancers. Despite this stereotype, Cavo ultimately feels right at home with his fellow dancers, who are all close friends of his.
"It is definitely hard to be one of the few guys in dance, but he handles it very well," said junior dancer Skylar Penland. "He definitely feels like one of us, and I am very impressed by his maturity in the whole situation."
Younger dance apprentices look up to Cavo as an inspiration and admire his courage in leaping over gender hurdles.
"It is difficult being a male dancer in a sport dominated by females, but it's really impressive how he keeps persevering despite it all," said Olivia Costello, freshman dancer.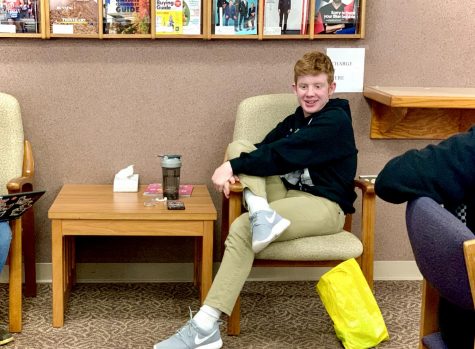 While there are many accomplishments for Cavo to be proud of, he is especially pleased with the opportunity to surround himself with other talented dancers, and with the lessons he learns from dance.
"I am proud of being able to work with a lot of impressive artists, and of becoming more socially and culturally aware of other talented dancers," Cavo said.
His fellow dancers voice the same pride, and equally cherish the friendships they have forged with Cavo.
"When Taylor joined [Salt Creek Ballet], he was a great addition," Penland said. "He is one of the most passionate, caring, and comforting people I know. He instantly takes you in like you are best friends."
Cavo appreciates the chances dance gives him to challenge himself, remain physically fit, and grow as both a dancer and a person. But the thing he loves most is the people he is able to surround himself with on a daily basis.
"I enjoy getting to work with other kids and students my age who are just as passionate about dance as I am," Cavo said.
Because male participation in dance is rare, Cavo actively encourages other boys to pursue their passions in the arts despite traditional stereotypes of men who dance.
"Don't be afraid to do what you love," Cavo said. "Learn from the skills you learn in the sport and apply it to your everyday life."
About the Contributors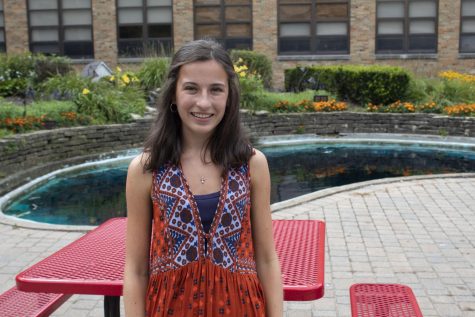 Olivia Ostrowski, Editor-In-Chief
Olivia, a senior, is excited to be apart of the Devils' Advocate team. She loves playing tennis and lacrosse, and competes in these sports at Central....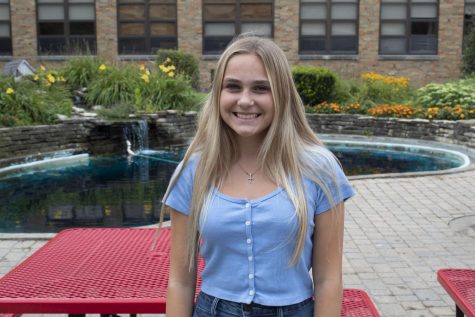 Anna Pellegrino, Writer
Anna Pellegrino is a junior writer who enjoys dancing and going out with her friends. When she's not at Mock Trial practice, you can catch her singing...