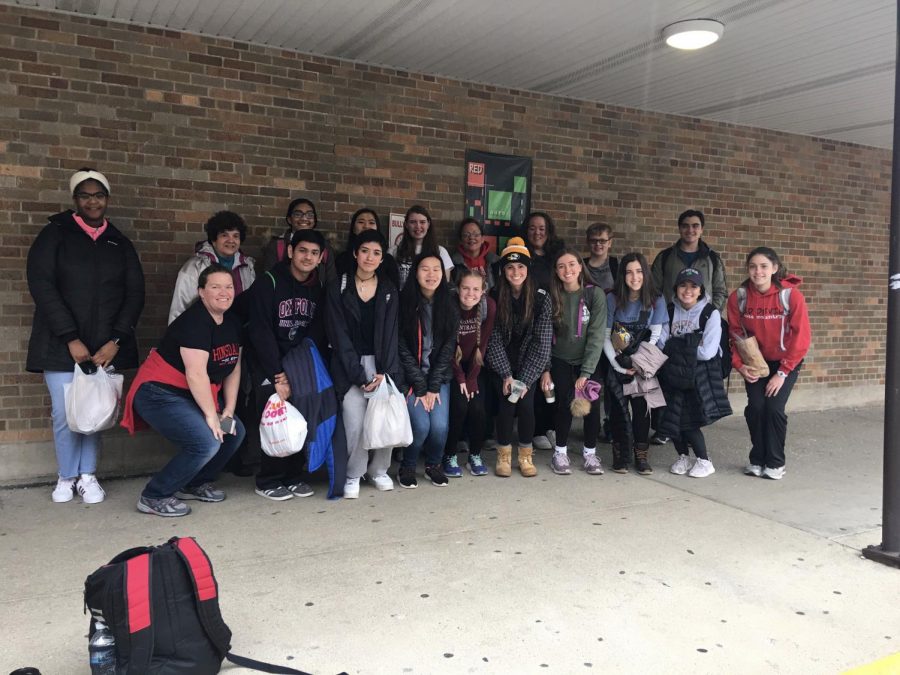 Courtesy of Let's Help Out Club
On Saturday, May 4, students from Let's Help Out Club took part in Brown Bags for Hope. This is a tradition that the club hosts twice a year to help out the community by collecting donations from local businesses, making the brown bag lunches, and distributing them to the homeless in Chicago.
"It's my second time going to [Brown Bags for Hope] and I would hands down do it again because it's an amazing experience," said Lucy Fischer, senior and LHO club member.
This is a way to encourage students to be involved in more activities that benefit the community and bring attention to concerns in Chicago. This event isn't only open to club members, but everyone who wants to participate is more than welcome to.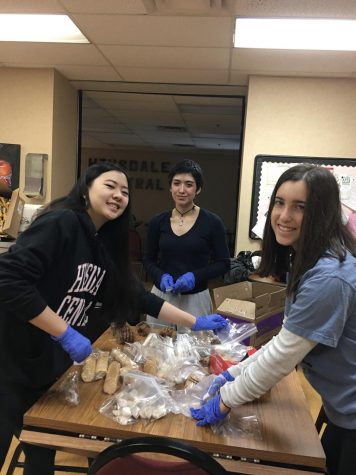 "Beyond the simple community service aspect, the Brown Bags of Hope event is an opportunity for students to become more aware of the problems around us and to take steps to solve those problems, and generally to step up and be a leader," Fischer said.
Some of the items that were passed out were socks, food, water, toothbrushes, and sunscreen. Socks were one of the most important items to give to the people because many don't have shoes. Socks can also be used to put inside their jackets to keep them warm as well.
This event also helps students get out of their comfort zone because it forces them to talk to strangers that they're not familiar with and students can see the direct impact they have on people right after they help them. It's a way to be aware of the people that live near this community and give back to those that don't have as much as others do.
"I've been involved in the club, Let's Help Out, and Brown Bags of Hope since freshman year, so this is my fourth year. The homeless are very grateful for the lunches and it's fulfilling to see I'm making a difference," said Madison Neiman, senior and member of LHO. "I am definitely interested in starting a similar event at my college next year."