Conflict escalates between Azerbaijan and Armenia
Deadly new fighting erupted on Sunday, Sept. 27 in the mountainous region of Nagorno-Karabakh between Armenian and Azerbaijani forces. More than 300 people, including civilians, have reportedly been killed since the long-simmering dispute descended into violence.
The long-disputed region of Nagorno-Karabakh, located inside Azerbaijan's borders with a predominantly ethnic Armenian population, is no stranger to periodic conflicts over the disputed territory, the most recent of which occurred in July.
The current fighting is the worst series of destruction since the 1990s when as many as 30,000 people were killed and thousands more displaced until a 1994 ceasefire brought a brittle peace to the region.
Armenian and Azerbaijani officials accused each other of provoking tensions and targeting civilians. Azerbaijan authorities first reported Armenian missile strikes on Sunday, Sept. 27, which hit densely-populated areas in Ganja, the country's second-largest city, killing one civilian and injuring four others.
The Armenian leader in Nagorno-Karabakh, President Arayik Harutyunyan, claimed his forces fired rockets to "neutralize military targets" in the city. Azerbaijani officials completely dismissed this statement.
Bernard Smith, a writer from the Qatari news network Al Jazeera, said the city has been under "intense bombardment" since early on Sunday morning.
International concern about stability in the South Caucasus region increases as pipelines carry Azeri oil and gas to world markets.
The conflict has also forced thousands to move out of their homes and relocate as the death toll mounts. An official from the regional administration said that the fighting had already driven half of Nagorno-Karabakh's civilian population out of their homes.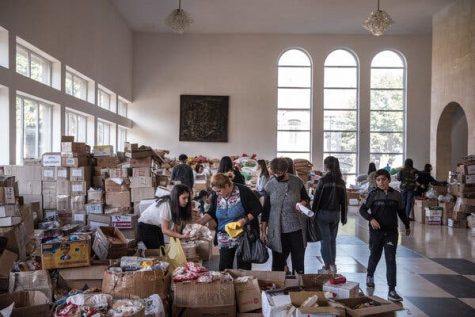 As hostilities escalate and both counties invoke full or partial martial law and mobilize their populations, they risk igniting a global conflagration. The clashes could pull in regional powers, such as Turkey, Russia, and others, deeper into the conflict.
"These countries blame each other for provoking tensions and targeting civilians none of which are willing to talk it out. How long will this go on for? How many innocent lives will be taken until the dispute of the Nagorno-Karabakh region ends?" said Yusrah Ahmed, senior.
Ava Marginean, junior, said she believes that the current situation in Azerbaijan and Armenia could have been avoided and now more than ever, democracy and diplomatic negotiations are needed to get at least another ceasefire so no more innocent lives are lost.
"The region is an ethnic powder keg waiting to implode. Peace is possible if main players like Russia, Turkey, France, and the U.S. band together to form a coalition or peace plan and bring both Azerbaijan and Armenia to the table and try to work out an agreement. I'm sure leaders of both nations want their citizens and soldiers to stop dying, so I can't see why it's not at least worth a shot to try negotiating again," Marginean said.
Amnesty International has called on both sides of the battle to completely respect international humanitarian law and to protect civilians from the consequences of hostilities.
Leave a Comment
About the Contributor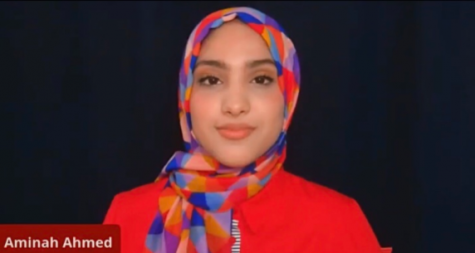 Aminah Ahmed, Writer
Aminah Ahmed, a junior is a young dynamic activist and public speaker. She is the host of the talk show NextGen on Apple TV, Roku TV, and Amazon Fire TV....