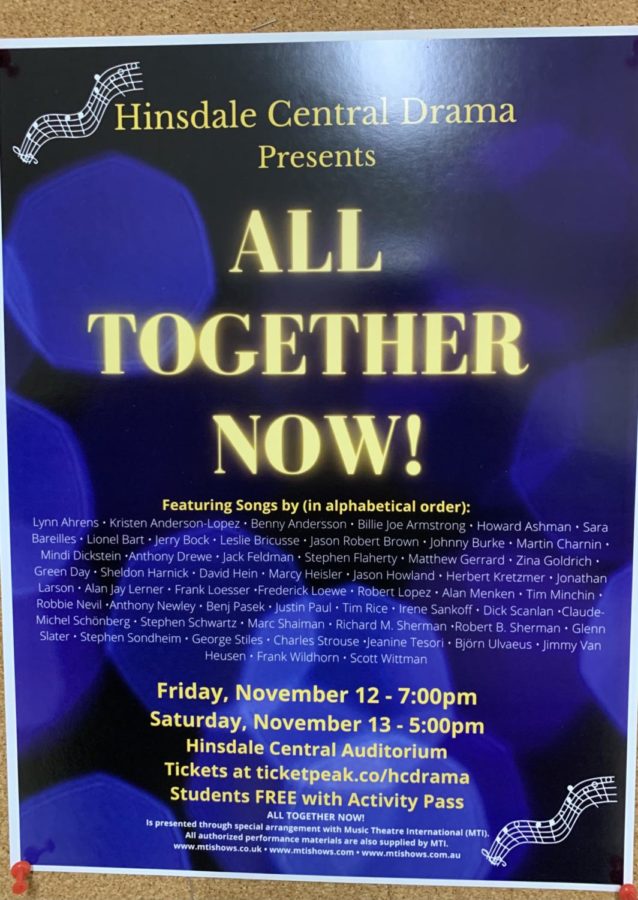 Lily Ging
On Friday, Nov. 12 and Saturday, Nov. 13, Hinsdale Central put on their first in-person musical production since February 2020. 
This year's production of All Together Now! was about the revitalization of live theater since COVID-19 took a toll on actors and actresses' ability to do what they love. It was composed of  musical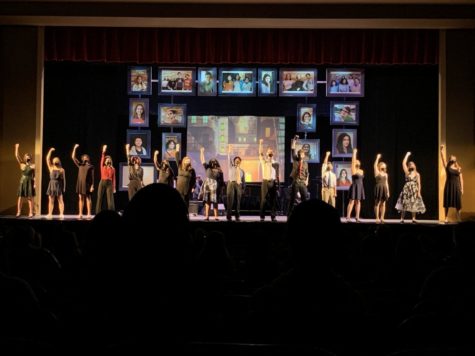 numbers from various productions with speeches throughout the show regarding how the theatrical world was negatively affected by the pandemic.
"My favorite part this year has just been doing it live," said Logan Melia, junior and cast member. "This is my first time back on stage since the fall show my freshman year, and it's good to be back."
COVID-19 safety guidelines remain prominent today. While the drama department was enthusiastic about
being able to perform in front of a live audience, the performance still wasn't entirely able to go back to how it was in the past.
"Everybody is masked at all times, including the singers," said Erin Lundin, English teacher and director of this year's fall musical. "The cast has done an incredible job at using their voices, despite that being in their way."
Nevertheless, the cast and crew made the best of their situation and stuck together through it all. 
"If I could describe the atmosphere in one word, it would be comfortable," said Dan Ortiz, senior and stage manager of All Together Now! "We are all a community of people who love to make this type of art, and want to continue making it together."
For more information regarding past and upcoming productions, visit http://www.hinsdaledrama.com/