President Biden's travel ban and the Omicron variant
Beginning Wednesday, Nov. 9, President Joe Biden has issued a ban on travel from Southern Africa, Botswana, Zimbabwe, Namibia, Lesotho, Eswatini, Mozambique, and Malawi due to the rise of the Omicron COVID-19 variant. 
The travel ban is intended to prevent the spread of the Omicron varient to the United States, as the Omicron variant is twice as contagious as the Delta variant, another variant of COVID-19. 
Omicron is reported to cause less severe symptoms similar to COVID-19, such as dry cough, body aches, fever, and other flu-like symptoms. However, there's still reason for concern for its high transmissibility and its resistance to vaccinations.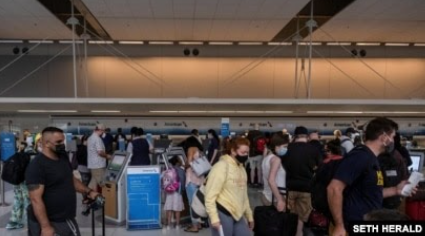 The first death linked to the Omicron variant was reported in the United Kingdom on Sunday, Dec. 12. 
So far Omicron has been reported in Australia, Hong Kong, Canada and the United States.
Hospitalizations in South Africa are highly likely because of the transmission, not severity.
Whether the new ban will successfully prevent the spread of Omicron is skeptical. The United States has prohibited travel to high-risk countries, as opposed to Europe and Australia which have canceled or lifted banned travel to South Africa, which has been controversial. 
"The U.S. and other nations would be better off increasing vaccine deliveries to Africa," said Josh Wingrove, Bloomberg Politics.
While mask mandates are still in place in schools in Illinois which help to prevent the spread of the Omicron variant and COVID-19, booster shots such as "A Pfizer-BioNTech Covid-19 booster shot appears to provide strong protection against the omicron variant," per NBC news.
Schools in Illinois are going back to remote learning including Tri-City Community School District #1 and Pleasant Hill High School. Due to the high transmission of Omicron, some students are worried about quarantine coming back. 
"With all of this variant stuff I worry that there is going to be another big quarantine or something. At least I won't be in school much longer and I'll graduate before I'd need to take another online class," said Benjamin Greenbom, Arizona State University.
The high contagiousness of the Omicron variant could also affect jobs for those in the business of public transportation.
"A lot of my passengers are going to O'Hare [airport] and I don't ask where they're traveling. I doubt a lot of them are going to South Africa," said Mihai Montaenu, Lyft driver in the Chicago area.
Whether or not Biden's travel ban proves to be effective is yet to be seen, but the consensus is that the Omicron variant must be a priority to inhibit.
Leave a Comment
About the Contributor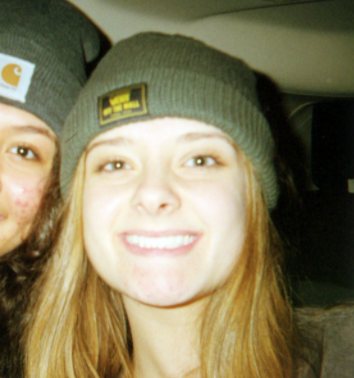 Emma Klein, Writer
Emma Klein is a senior writer, and she's so excited to write for Devils' Advocate this year. Besides writing, she likes to spend her free time with...