National gas prices reach record highs amidst oil crisis and pandemic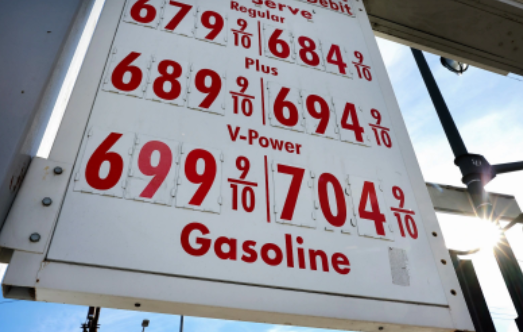 On Thursday, March 10, the national average cost-per-gallon was $4.331 for regular gasoline, the highest ever since July 17, 2008 when it rose to $4.11. 
Illinois is the seventh most expensive state for gas at: $4.30 a gallon. It's right behind Alaska at $4.39, Washington at $4.44, Oregon at $4.51, Nevada at $4.59, Hawaii at $4.69 and the most expensive being California at $5.34. The rising gas prices are likely caused by increased demand since the pandemic, a Russian oil ban and cuts in oil production.
In Illinois, the recent increase in gas prices have made it difficult for consumers to keep up, cars rely on gas and aren't adaptable to the new expensive conditions.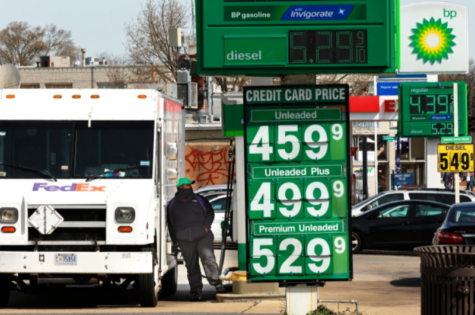 "My car already isn't that efficient to begin with so I've been spending too much on gas for a while. But, now that is kind of catching up with me, things are definitely getting expensive," said Kathleen Carlson, owner of a 2001 Honda CR-V EX.
High gas prices are affecting people with fuel efficient cars as well. Those with hybrid vehicles are struggling with the increase in gas prices. Getting to and from work or school has made the cost a bit more concerning, especially when work is far from home.
"It's not hitting me as much as others probably. I have a Prius, and I get 50 plus miles per gallon. But, it still sucks. The mileage is nice but it isn't everything, I have to drive to and from Chicago every day for work," said Mike Muenzer, owner of a 2018 Toyota Prius.
The rise in gas is also turning people away from buying fuel-heavy cars. There has been high demand for fuel-efficient cars, but inventory hasn't been keeping up and prices for both new and used cars have had a 21.4 percent increase in price since 2020.
"I've been trying to get a car for over a year. With the supply shortages everything is getting so expensive. I really wanted an electric or hybrid car but I'm having trouble finding any cars. At least ones I can afford. Even used cars are super expensive, so I think I'll try to manage without one until [gas and car] prices drop, but I don't really know when that will be," said Zach Topelak, a Downers Grove North graduate.
But prices should be beginning to lower in the near future. The Biden administration will produce one million American barrels a day in an effort to lower prices, and gas prices should lower back under $4 in the coming weeks by decreasing by a cent every day or two. In the meantime, extra money can be saved by paying with cash instead of credit cards.
View Comments (1)
About the Contributor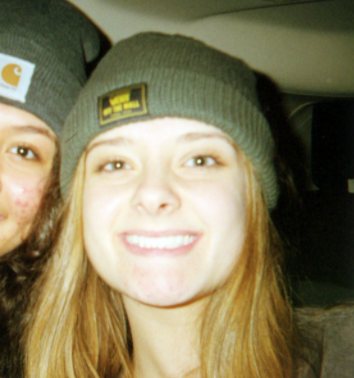 Emma Klein, Writer
Emma Klein is a senior writer, and she's so excited to write for Devils' Advocate this year. Besides writing, she likes to spend her free time with...