New athletic theme plays key role in fall sports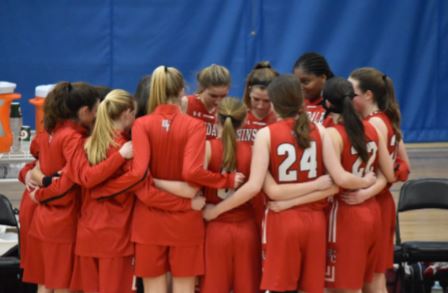 Football players practicing in full gear through 100-degree heat, basketball players doing burpees until their legs give out, and hockey players never giving up if there's no time left to even tie the game. All of these are examples of grit. Grit is the new theme this year for the athletic program at Central.
Every year a new word is chosen to represent athletic program. The theme is announced at the fall athlete meeting at the beginning of the school year to the participating athletes. The meeting consists of all fall athletes in the main gym with coaches and the director, who gives an explanation of the year's theme.
As a theme, grit has many meanings to different people. For the creator of this theme, Athletic Director Dan Jones, he has his own perspective on how to showcase it.
"To me, grit is a mindset," Jones said. "It's doing things the right way and outworking your opponents."
Jones does not pick the theme completely on his own, as coaches give their own input on his theme suggestions.
"Some coaches gave me some information on some books and articles about it and so we kind of incorporated that to make it our own," Jones said.
Others have a different perspective on what grit is. One of these different perspectives comes from cross country and track and field coach, Noah Lawrence.
"I actually read the book entitled Grit which was written by Angela Duckworth and as she defines it as passion plus perseverance," Lawrence said.
As Lawrence coaches cross country, he's noticed an element of grit in his runners.
"You are never going to have a truly upward trajectory. You re inevitably going to face setbacks, whether that's injury or poor performance and if you are not able to overcome or persevere through those setbacks then you are not going to achieve what you are capable of. I think that's an aspect of grit," Lawrence said.
Athletes also have a different understanding of what grit is. Braden Contreras, a senior on the varsity football team said grit is also considering how you conduct yourself as a team player.
"Grit's just going all out and doing it for the team," Contreras said.
According to Contreras, grit also plays a huge role in games. "It helps us go harder, having it in the back of our heads, and it keeps us going. It keeps us motivated," Contreras said.
Preseason is beginning as well, for basketball players, like Eleanor Monyek.
"At practice we give it our all because we know we have to work hard now to compete with teams in season. You can tell when it starts on who really grit it out versus who took the easy way out and was lazy," Monyek said.
As winter teams gear up during preseason, the coaches will continue to push grit as a way to win and persevere. To find out more, check out the
Hinsdale Central Athletics Twitter
to see what all of the athletes are up to.
About the Contributor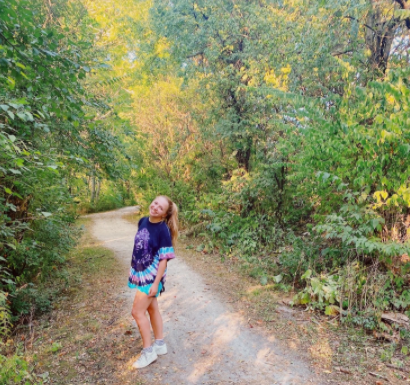 Kara Pearson, Writer
Kara Pearson is a junior who when not at school can be found with her friends, blasting music through the windows of her car. She really enjoys listening...