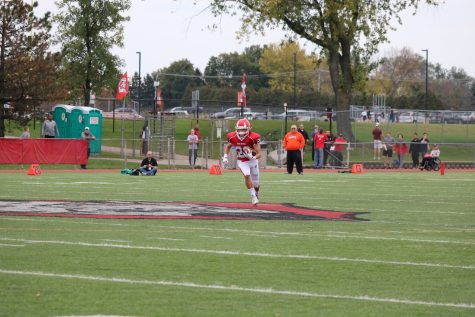 Emmett Grundberg, Shannon Ging, Sports Editor, and Sanya Sawlani, Editor-in-Chief

October 22, 2016
Red Devil Football Defeats OPRF to Secure Conference Championship On Friday, Oct. 21 Hinsdale Central defeated OPRF 21-12 to seal its first conference championship and undefeated season since 2004. Luke Skokna, sophomore, scored the first two touchdowns for Central. Quarterback Josh Bean sealed th...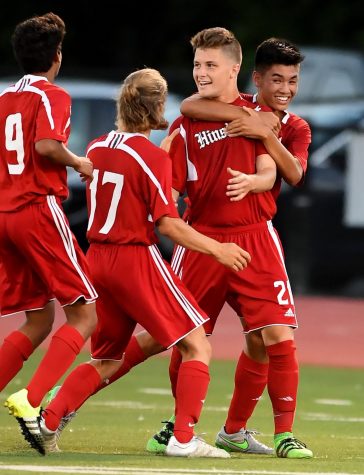 Emmett Grundberg, Sanya Sawlani, Editor-in-Chief, and Shannon Ging, Sports Editor

September 11, 2016
GOALS: Semba '30, Bourtsos '40, Yi '62, Cole '62, McKay '76 FINAL: 5-2 Boys Varsity soccer extended their undefeated record on Sept. 6 in a 5-2 away win over York. The Red Devils came back twice to even the score, proving resilient against a strong York opponent. "There is no doubt we ma...