Cute Halloween costume ideas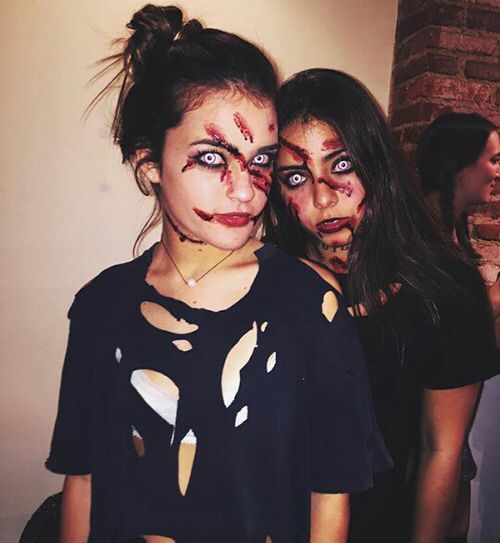 With Halloween coming up, it can be hard to decide what you want to be. As high school students, our main priority is to find a costume that is both fashionable and wearable in public. Here are five cute Halloween costume ideas that will allow you to be comfortable and stylish this year.
Tennis Player:
A tennis player costume is very easy to create, and you can use pieces right out of your closet to put it together. Although you can go out and purchase a tennis skirt from a sporting goods store, American Apparel makes a really stylish tennis skirt. Coming in a variety of colors, there is so much that you can do with this skirt. It works not only for this costume, but it is also stylish enough to wear all year round. For the top, any athletic shirt that you have can work. Lulu Lemon makes high quality ones that are comfortable. For shoes, wear any sneakers that you own; they all work with this outfit. I opt to wear my Adidas sneakers when I recreate this outfit because they're so comfortable. Accessorizing is what makes this outfit complete. Carrying around a racket really helps complete the look. However, it can be hard to lug around, especially when you're going out on Halloween night. Wearing a baseball hat or a visor helps give the look a sporty vibe, and wearing arm bands helps complete the look.
Animal:
Dressing as an animal is the most simple and comfortable idea you could possibly recreate. Getting a onesie from Target can be both an inexpensive purchase and a smart investment. Onesies make cute costumes and comfortable pajamas. I recommend getting an animal onesie, and your friends can get other animals to make it a group costume. For shoes, you can just wear any sneakers that you own to keep the chill vibe of the outfit going.
'80s Workout Girl:
This look is super fun to recreate. You can put a suitable outfit together by wearing anything neon. Any super vibrant leggings, top, and jewelry will work to make this costume super fun. For your hair, I recommend wearing it in big curls to match the perm look of the '80s. Then you can pull it into a big, poofy, messy half-up-half-down style with a giant scrunchie. Again, wearing any sneakers with this outfit will help to give it that effortless and comfortable feel.
Fairy:
Although this may feel like a costume for a ten year-old, being a fairy can be such a cute idea. This costume can be super easy to compose, and all you have to do is buy some wings, which can be found in any costume store or Amazon.com. The easiest way to be a fairy is by wearing a little pink skirt and a pink top. There really aren't requirements for this costume because it's all about how you want to style it. Wearing any pair of shoes that you want is another plus to this costume. I'd personally wear sneakers because they are the most comfortable. And if you want to match with your friends, then you could be a fairy and your friend could be a unicorn. All they'd have to do is wear the same outfit and then buy a unicorn horn.
Kiss:
Although all of these could be made into group costumes, this is the best because the band Kiss is a group. This may be the most fun costume by far, because it is most likely going to be nothing like what you wear on a day-to-day basis. Wearing any black you own will pretty much put this costume together, but another option is wearing a Kiss shirt, just so people know who you are. You can wear black leggings or black shorts on the bottom, and you could wear black sneakers or black booties for the shoes. Lastly comes the most fun part of this costume, the face paint. You could draw anything you want on your face, as long as it's edgy, and as long as it's in black and white.
Although some of these costumes may be basic, it is always the most fun to go all out and be whatever you want to be.
"This Halloween I'm planning on being a group of army girls with my friends," said Mia Gaddis, sophomore. "It's a really fun costume idea that is both comfortable and easy to do."
Have a safe and happy Halloween. Don't forget to rock whatever outfit you wear with confidence, because that is what fashion is all about.
Leave a Comment
About the Contributor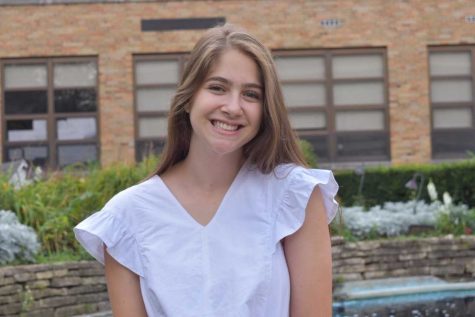 Thea Sankari, Section Editor
Thea Sankari is a senior whose sense of humor consists of nothing but dad jokes. You can catch her in the band room or binge-watching "The Office". She...