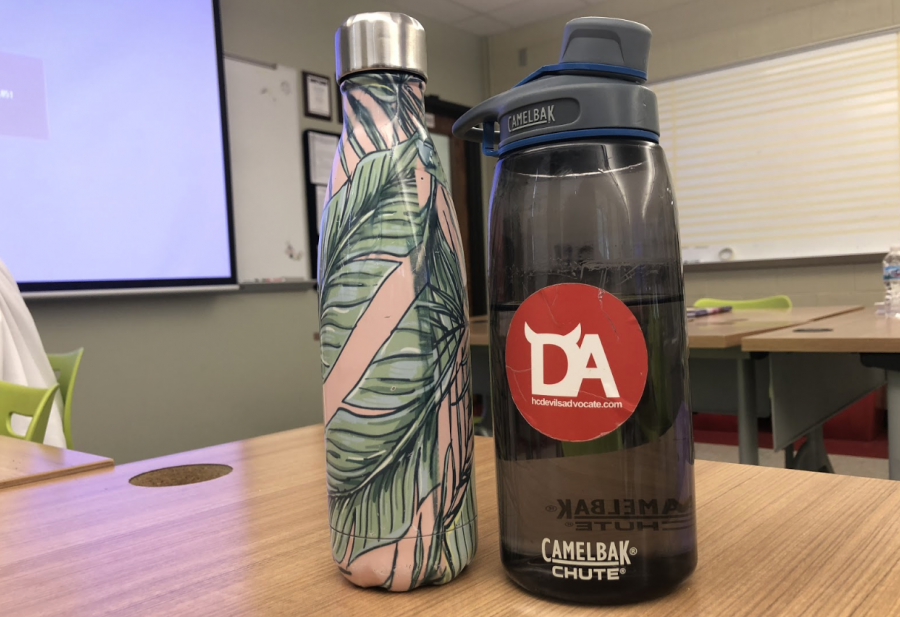 Thea Sankari
With school kicking back into full gear, the natural glow we get from drinking water all day during the summer is starting to fade. Drinking water during school can seem like a chore at times, but having a water bottle with you at all times helps with this. However, plastic water bottles are not only impractical for an everyday, long-term sense, but they are also terrible for the environment. Reusable water bottles help the environment and they are cute. Reusable water bottles are arguably a fashion trend here these days. Water bottles come in different styles, shapes, colors, and designs; they're a perfect way for people to represent who they are in a unique way.
S'well



S'wells are a popular choice at school. They can come in all different patterns with different colors. There are so many options to choose from for designs, so all different types of people from both genders can find a S'well that they like. S'wells keep your cold liquids cold for up to 24 hours, and your hot liquids hot for up to 12. In addition to that, they come in three different sizes: 9 ounces, 17 ounces, and 25 ounces. Although they can be slightly expensive, there is a sale section on the website.
Hydro Flask

Hydro Flasks have been a recent trend. Their practicality and simplicity are alluring traits for these water bottles. Again, with insulated technology, these bottles keep cold drinks cool for hours and the same for hot drinks. There are bottles that come with straws, some that come with regular screw-off caps, and even some that come with special caps that make the bottles easy to hold. Bottle sizes range anywhere from 18 ounces to 40 ounces.
"I like my hydro flask because it can hold about 40 ounces of water, which means I don't have to fill it up after every period," said Raabia Sheikh, senior. "It also keeps my water super cold after a few hours and even when it's been outside in the heat."
CamelBak

CamelBaks have been a popular choice for students for years now. These plastic bottles are easy for everyday use. Although these bottles don't keep your drinks cold for hours like the other options, the fact that they are plastic and not steel make them an easy choice for school. They come in several styles and colors. One way to make them unique and personal is to get a plain color and then decorate it with stickers.
"I love my CamelBak. Since the straw doesn't work without you biting it, it never spills in my bag," said Emily Dhillon, freshman. "Also, it's so cute and I have so many that are so different. It's so easy to just sit there and sip on water."
Reusable water bottles are easy for when it comes to staying hydrated and expressing yourself through colors and patterns.