Pumpkin Spice Latte or Apple Crisp Macchiato?
Starbucks chains nationwide have gained popularity with their iconic Pumpkin Spice Latte. But could the new Apple Crisp Macchiato take its place?
Since 2003, the seasonal Pumpkin Spice Latte has been enjoyed seasonally and can come both hot or iced. This seasonal drink is a mix of milk, pumpkin spice sauce, espresso, whipped cream, cinnamon, ginger, nutmeg and clove.
The beloved drink has been shared across social media for years, and even has its own verified Instagram page with 29.3 thousand followers.
"Every year Starbucks changes the recipe for the Pumpkin Spice Latte syrup just a little, and this year they made it sweeter. It is a very small difference, but it is noticeable," said Beth Martys, Starbucks shift supervisor.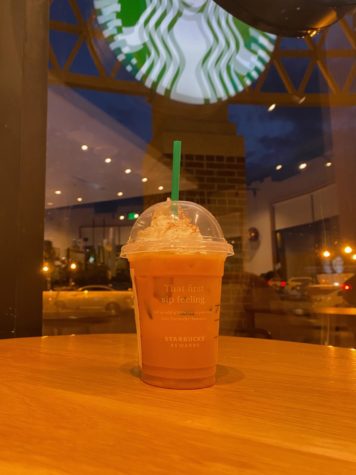 Due to the growing popularity of the classic Pumpkin Spice Latte, there has been some difficulty in terms of supply shortages.
"It has been difficult ordering enough pumpkin spice syrup for the store because of the supply shortages. We have a pumpkin cream cold brew also, which is almost just as popular. So we go through about three jugs a day," said Brittany Karban, store manager.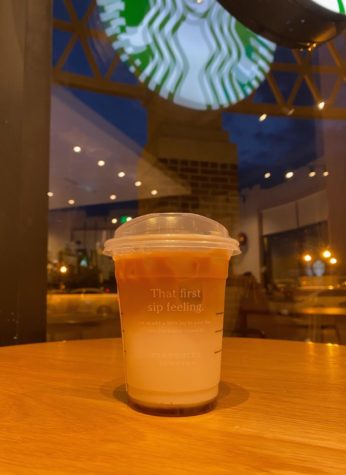 Then, there is the competition: the Apple Crisp Macchiato. Released on Aug. 24, 2021, it consists of milk, brewed espresso, apple brown sugar syrup and spiced apple drizzle.
"The Apple Crisp [Macchiato] was the replacement for the Salted Caramel Mocha this year because of supply shortages. Our suppliers are not making toffee nut syrup anymore," said Peter Considine, former Starbucks employee. 
In my opinion, the Pumpkin Spice Latte is better than the Apple Crisp Macchiato because it has been around longer, is more popular, and the Apple Crisp Macchiato is nothing but a replacement for the Salted Caramel Mocha.
The Pumpkin Spice Latte and Apple Crisp Macchiato both serve as festive drinks for the fall season. But, I thought that the Pumpkin Spice Latte was better as I associate pumpkin with autumn and the changing of the season more. The Pumpkin Spice Latte tastes more like coffee, rather than an apple juice. The Apple Crisp Macchiatos combination of apple and coffee is a taste I'm not used to or enjoy. The Pumpkin Spice Latte is best suited to get you into the cozy fall time of year.
Leave a Comment
About the Contributor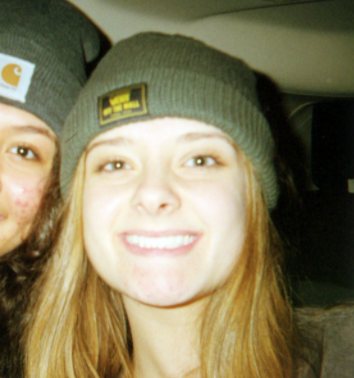 Emma Klein, Writer
Emma Klein is a senior writer, and she's so excited to write for Devils' Advocate this year. Besides writing, she likes to spend her free time with...