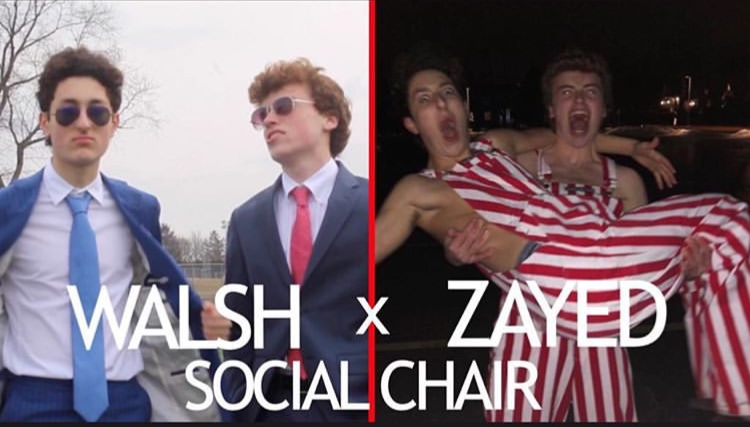 Courtesy of Anthony Zayed and Brennan Walsh
Anthony Zayed and Brennan Walsh
Devils' Advocate: What are some ideas you would implement if you were to become social chair?
Anthony Zayed: My partner and I would drop videos every week to hype up the student body for the sporting events. We would also implement a new strategy that includes getting people to non-sporting events as well. We would drop videos for that too. Also, at all school events, we would have promotions that include giveaways, and we would have games that include a variety of different prizes that range from coupons to video games.

DA: How would you describe what being social chair is to someone that doesn't know what it is?
AZ: I would describe the social chairs as the head of the student body. They are the ones that everyone looks up to to get them hyped and excited for all types of school events.

DA: Why do you want to be social chair?
AZ: [Me and my partner] want to be social chairs because we feel we have the grit and tenacity to ignite a crowd and make everyone excited. With our energy, enthusiasm, and grit, we will make the 2019-2020 school year the greatest of all time.
Check out the announcement video here.