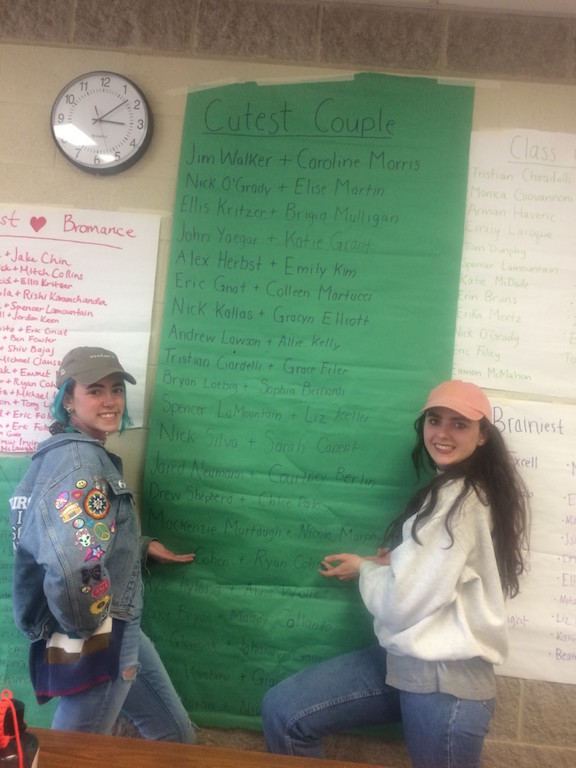 Why Central will suck without me
May 13, 2016
With just one week left of our high school career, a topic that's taken prominence in my mind pertains to my absence at this school. The nationally recognized public high school with (what some may call) an outstanding amount of awards, overwhelming amounts of scholarships given to most students from their respective colleges, and an amazing amount of students eligible for graduation, Central itself would be broken without me. Torn apart, forced into a sort of self-demolition, in which a pseudo-utopia a la Ray Bradbury or George Orwell will undoubtedly be achieved.
Looking at myself, it may not seem as much of a travesty. What am I – a simple school magazine writer with large glasses and a hint of angst? You think: big hair and frizzy hair (has she washed it recently?) and smelly clothes from a thrift store (is she hip or just going through some stuff right now?).
Even with the stares, absence of notable pages in the yearbook, and only the bowling team to add to my athletic merit, this school will undoubtedly suck without me. Who else would have won the Class of 2016 Biggest Hipster?
"I can't imagine another student that has the audacity to steal that title from Mackenzie," says Nicole Murphy, another candidate for Biggest Hipster. "She's been training for the title for four years; there was hardly any competition."
In addition to this promising commentary on my "popularity" caliber, it would be completely ignorant to forget my academic achievements. I have, with a myriad of regular level classes, achieved the goal of a lifetime: college! What we all look forward to since in utero, why we learn how Stonewall Jackson obtained that respectable name (…?). College is not only mine, but the entire class of 2016's future. The rigor of getting into the reputable school such as mine, which will remain nameless (as I may or may not be incredibly embarrassed), proved valuable, even though my time at Central still must come to an end.
Underclassmen, be present at "Commencement" next Thursday, May 19, in order to see my last rendezvous with the Central community. It will be a night you will not forget quickly, but in the next few weeks or months since it is not your own graduation. Watch as the parents cry and woo, disregarding Dr. Kolkman's wishes to prevent favorability.
As we call it a day, I will state simply again; this school will resort to shambles without me. Central will suck once I graduate, no longer will I walk through the halls listening to music in an effort to avoid confrontation. It will be missing a crucial piece to its own jigsaw puzzle of a school, as I provide the necessary humor, yet intensity; the unbeatable fashion, yet fiscal attributes; and slightly uncomfortable online articles that receive upwards of 150 views.