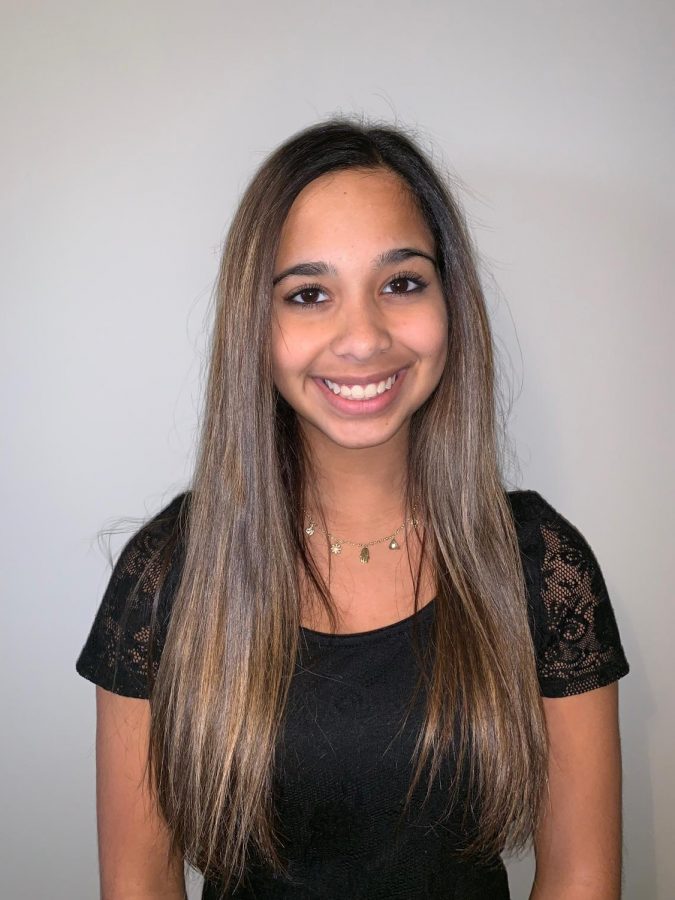 Rachel Foracappa, Junior
Devils' Advocate: What does being a part of Student Council mean to you?
Rachel Foracappa: Student Council is like an entire community to me. I got super close with a bunch of the people on Student Council and I've loved the atmosphere it brings to both the club and school.
DA: What qualities make you a good Student Council leader?
RF: Qualities that are important for Student Council are dedication as well as passion. For example, today I walked around in a banana costume to promote banana split day. Did I want to do that? Not at all. But it's stuff like that that make the students laugh and appreciate what you're doing just a little bit more.
DA: Why did you want to be a senator?
RF: I initially wanted to be a senator because I had no idea what clubs to do and my friend and I decided to run for Student Council not thinking we would win but we did. I've been on it ever since. The school and events change with every executive board. This year though, with Lauren Hughes as president, I know we're trying to make every student feel as welcome as possible, and feel like it really is a community because that's what high school should be. I love Student Council with all my heart and I hope all the other students appreciate what we do.
DA: Do you have any plans to make the school a better or more positive place?
RF: Being a part of Student Council means being active and helping out school activities throughout the year. I get to meet new people all around the school and have fun while organizing all these fun events to make others happy. My whole goal is to make others happy. I previously helped make the positivity hallway and pass out post-its during finals week that said happy messages. I aim to bring that same goal of positivity into Student Council.