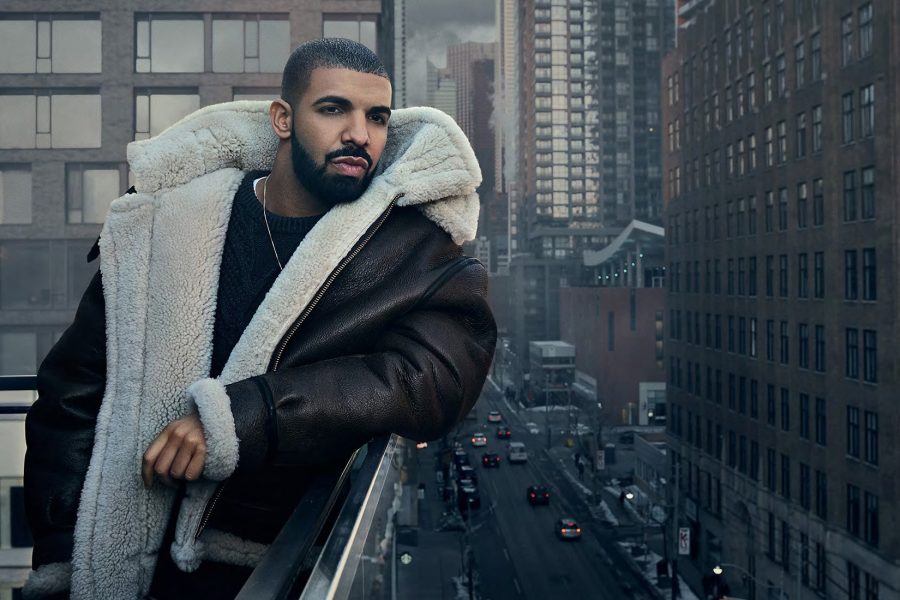 Is Drake's new album worth the "Hype"?
May 3, 2016
Originally titled Views from the 6, Drake's "Views" has been an incredibly anticipated album for months. Released on April 29, "Views" has welcomed incredibly opposing reviews; from Pitchfork's statement that it feels claustrophobic, too long, and weirdly monotone, to Consequence of Sound's agreement with Drake's Hype lyrics that it's already a classic.
Luckily, I listened to the album before hearing any insight, so I could take it at face-value. Let me just start off with saying I am a huge fan of Drake, and I much prefer his sound on "If You're Reading This It's Too Late" to the rest of his discography. I think that album best showcased his rapping and singing abilities in a perfect balance with catchy songs and incredibly relevant rhymes.
After listening to Views all of the way through, I will admit I was both incredibly impressed and disappointed, at the same time. Drake continued the style and energy of his 2015 album If You're Reading This It's Too Late on tracks like Still Here, Hype, and Weston Road Flows, which are, unsurprisingly, my favorite songs from the album.
Still Here is my favorite song off of the entire album. It has a great beat and and fierce lyrics while incorporating both singing and rap. Hype takes us back to the cocky Drake we have come to respect from previous work, which continues onto Weston Road Flows, when he calls himself the best rapper under age 35. This song also has an autobiographical flow that we have all come to love from Drake. He touches on his childhood and growing up. Based on these three songs, I would have assumed the entire album is perfection, but unfortunately it also features a couple songs that don't showcase his talent at all.
The song Childs Play features hilariously mediocre lyrics to a beat that doesn't make up for it, speaking about arguing with a girl who takes his Bugatti to CVS and argues with him at Cheesecake Factory.
Grammys, featuring rapper Future, seems like it should have been released on their collab album What a Time To Be Alive, and feels awkward and out of place on Views.
As we all know, Drake has his pop and dance songs like the adored song Hotline Bling, which Views compliments with One Dance and Controlla; featuring a facet of Drake's singing that I can't deny is ridiculously catchy, despite my distaste.
The songs 9 and U With Me? are solid tracks with great lyricism and flow that portray Drake more in the way I expected this album to be.
Overall, I can't deny the artistry that is Drake and (almost) everything he produces, but this album could have lost a couple tracks. As it is a 20 song album, it could have used more cuts that would have showcased the progress Drake has made, rather than a regression to his So Far Gone.
As the Verge stated: "'Views' is the sound of Drake at his best, worst, and Drakiest."