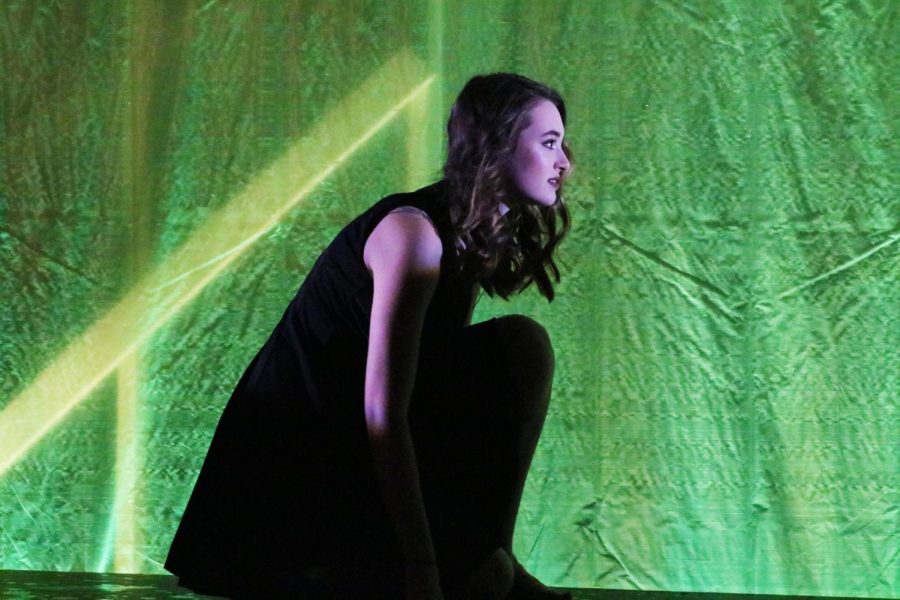 Allie Moreton, junior
Devils' Advocate: What role are you playing in this year's musical?
Allie Moreton: I'm Charlotte. She's the mean stepsister.
DA: How long have you been acting?
AM: I've been taking acting classes since first grade, but I got more serious about it going into middle school.
DA: Why did you audition for the musical?
AM: I've done the musical my past two years at Central, and honestly, there isn't anything else like it. It's truly one of the highlights of my year. Between all the things I know I'll learn and all the friends I'll make, I know it's going to be an amazing experience.
DA: How did you prepare for auditions?
AM: I worked a lot on my music, both with my voice teacher and on my own, and ran my monologue to my friends and parents to ask for advice or tips.
DA: How are you feeling about performing in "Cinderella"?
AM: I am so, so excited. I've actually been in a production of "Cinderella" before, and I know that it's a super fun show to put on. I'm also so excited to spend time with all the lovely people in this cast and to work with my amazing step-family.
DA: Have you been in any shows with Central before? What were they like?
AM: I've been in two musicals, "The Secret Garden" and "The Little Mermaid" , and I've also done a whole bunch of plays at Central. I've done "Just Another High School Play", "The Shakespeare Project", "She Kills Monsters", "Save The Date", and "Metamorphoses". I've also assistant directed "A High Schooler's Guide to The Galaxy", "Divided We Fall", and "Rashomon". When I was a part of these shows, rehearsals were always the highlight of my day, and all the directors here at Central make things super fun and always a learning experience for everyone.
DA: What has been your favorite theatre experience thus far?
AM: Being in "She Kills Monsters" last year was definitely my favorite experience. Our cast was incredibly close, and a lot of those people are still my very best friends. It was the most fun I think I have ever had in a show, thanks to the cast and Mrs. Lundin.
DA: What's your favorite show or musical that you have gone to see?
AM: I absolutely loved seeing "Beautiful" in New York, and "Wicked" is definitely a classic favorite of mine.
DA: What type of music have you been listening to recently?
AM: Recently, I've been listening to a very eclectic mix of classic rock and show tunes.
DA: Which Disney or fairytale character are you most like?
AM: As much as I would like to say Pumba, I'm probably most like Belle.