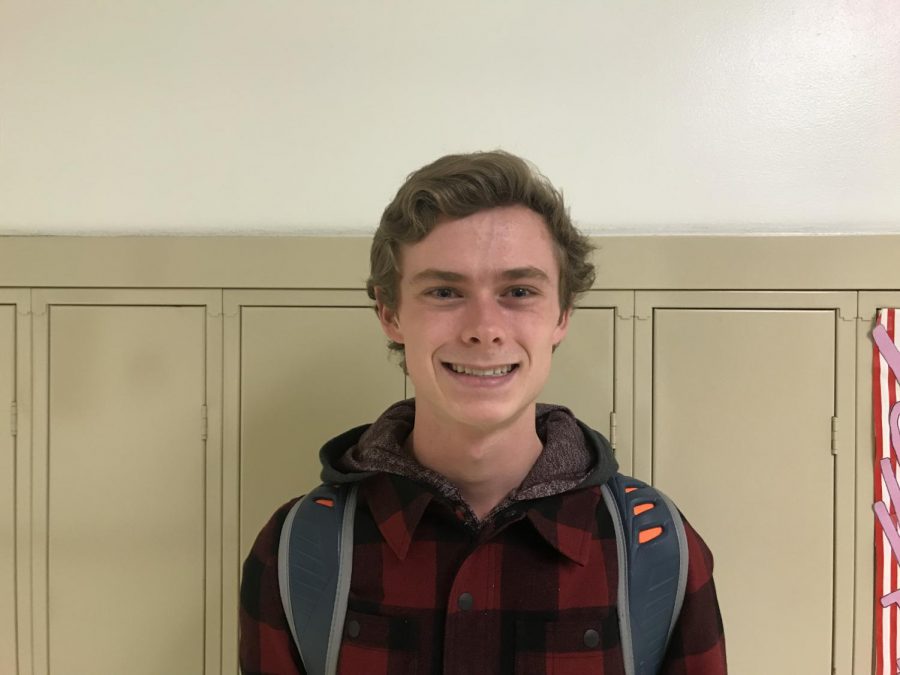 Duncan Usher, junior
Devils' Advocate: What role are you playing in this years musical?
Duncan Usher: I'm the Prince, Prince Christopher, or Topher for short
DA: How long have you been acting?
DU: I've actually only been in one play before this, which was in eighth grade, and this is my only second time actually acting and being in a play. I've been singing for a long time, since about kindergarten, but acting is fairly new to me.
DA: Why did you audition for the musical?
DU: In eighth grade I did the musical at my school, and I loved it, but here at Central I play soccer as well, and I've always had travel soccer in the winter so I haven't been able to take part in the musicals. This year, though, I didn't do travel soccer, and I knew that when I made the decision to not do soccer that I would want to audition for the musical instead.
DA: What were the auditions like?
DU: We had to choose one of four monologues, and we had a couple of songs to choose from as well. We sang the song and did our monologue, and then some of us received callbacks. For callbacks we came back the next week, but we didn't get to prepare our monologues that time, so that was a lot harder and different than the first round of auditions because it was more on the spot.
DA: Is there anything special you did to prepare for the auditions?
DU: For choir I take voice lessons, so I practiced the song I had to prepare with my voice teacher, but other than that I was just singing and talking through my song and monologue until I thought it sounded good.
DA: How are you feeling about performing in "Cinderella"?
DU: I'm a little nervous because Prince Christopher is such a big role, and like I said, I don't have too much experience with acting, but I'm very excited as well because I know it's going to be a really great experience.
DA: Even though this is your second musical, what has been your favorite theatre experience thus far?
DU: Well because I haven't done much, it would have to be my eighth-grade musical when we performed "The Little Mermaid". I played the Prince in that too.
DA: What's your favorite show or musical that you've gone to see?
DU: "Hamilton", for sure.
DA: What type of music have you been listening to recently?
DU: I've been listening to lots of classic rock.
DA: Which Disney or fairytale character are you most like?
DU: Well, I'd have to say Prince Charming from "Cinderella" because if I got the part, I must be somewhat like him at least.