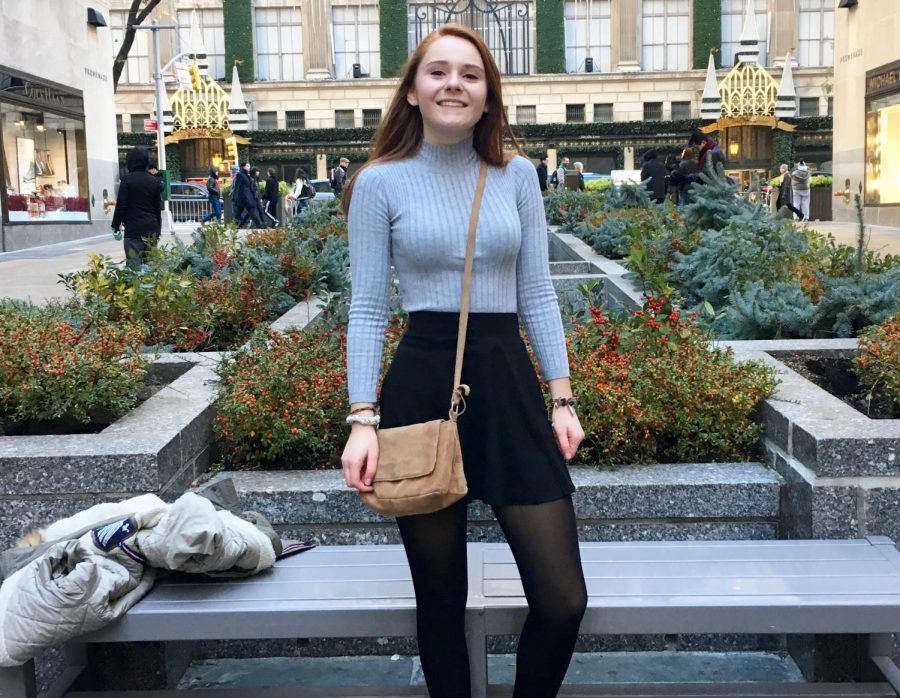 Emma Gordon, sophomore
Devils' Advocate: What role are you playing in this year's musical?
Emma Gordon: I'll be playing Cinderella.
DA: How long have you been acting?
EG: Since I was five or six, so about 10 years.
DA: Why did you audition for the musical?
EG: I just really love the theatre program at this school. I've made a lot of good friends here, and I've just always been involved in theatre no matter what school I'm attending, and Central is no different.
DA: What were the auditions like?
EG: It's always a little nerve-wracking, but it's also exciting because you can pick the audition group with your friends in it and see how great they do. It's just a really healthy atmosphere because you get to cheer everyone on, so it's really awesome.
DA: Is there anything special you did to prepare for the auditions?
EG: Well, beforehand, they gave us a packet of monologues and songs, and we just prepared whatever we thought would fit our voices and whatever monologues we wanted to express.
DA: How are you feeling about performing in "Cinderella"?
EG: I'm a little nervous but for the most part excited because I think that the cast that they have chosen is really great, and I'm excited to work with everybody this year.
DA: Have you been in any shows with Central before? What were they like?
EG: Well, we're doing the spring play "Rumors" right now too. Other than that, I think the only shows that I didn't do while I've been here were "Rashomon" and "Save the Date". So I did the freshman play last year, I did "She Kills Monsters", I did the musical last year, and then I assistant directed the freshman play this year.
DA: What is it like to balance acting in both the spring play "Rumors" and the spring musical "Cinderella"?
EG: Well, "Rumors" rehearsals are in full swing right now, but "Cinderella" rehearsals haven't started yet. In the past though, I have acted in two shows at the same time, so I know that it might get a little difficult. But the directors always talk to each other when [students are involved in two shows] because it actually happens fairly often, and they are really good at balancing that.
DA: What has been your favorite theatre experience thus far?
EG: My favorite Central theatre experience definitely was "She Kills Monsters" so far because that was really fun last year, and we had a great cast; we all got really close, the script was funny, and it was super fun to learn all the sword fighting that went along with it.
DA: What is your favorite show or musical that you've gone to see?
EG: "The Book of Mormon", for sure.
DA: What type of music have you been listening to recently?
EG: I've been a big fan of 21 Savage lately, but I don't really know why.
DA: Which Disney or fairytale character are you most like?
EG: I would say that I'm most like Belle from "Beauty and the Beast" because I like to read and I think that it's important to show everyone kindness and empathy.