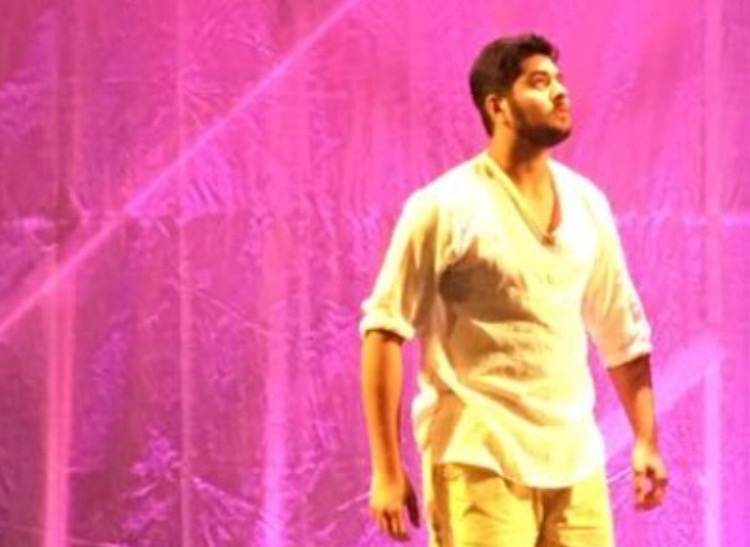 Raunak Malhotra, senior
Devils' Advocate: What role are you playing in this year's musical?
Raunak Malhotra: I'm Sebastian this year.
DA: How long have you been acting?
RM: I've been acting for about seven years now.
DA: Why did you audition for the musical?
RM: I've been doing the musical since my freshman year, but also I like doing it because the musical is always a fun show and is always just a really fun time.
DA: What were the auditions like?
RM: First we had a dramatic audition, where we did a monologue, and then we had a vocal audition, which was right after the dramatic one. You go in a room with a group of 10 people, you sing your song, everyone else sings their songs, and then everyone recites their monologue. Then, on Friday, everyone went in groups of 40 or 50 people for a dance audition. Then, they had callbacks for what was needed on the following Tuesday, and then they posted the cast list that Thursday.
DA: How did you prepare for the audition?
RM: I worked with my voice teacher on my own for the singing audition. For the dramatic audition, I found the monologue, I read through it, and then I watched videos of it and tried to envision myself as the character performing it. With the monologue, I tried to do more than just stand there, so I tried to move around so it was more dramatic.
DA: How are you feeling about performing in "Cinderella"?
RM: I'm excited, I'm really excited. It sounds like it's going to be a fun show, and we had our first meeting yesterday, so I guess we'll just have to see how this turns out.
DA: Have you been in any shows with Central before? What were they like?
RM: Yes. I think this is either my seventh or eighth show at the school. Right now I'm also in the spring show "Rumors" too, which is going to be in March.
DA: How do you balance acting in two major productions at the same time?
RM: Well, Emma Gordon and I are actually both in "Rumors", so we are having to go through both shows and organize our schedules and go back and forth trying to figure things out. The directors are being pretty accommodating though, so it hasn't been too bad just yet.
DA: What has been your favorite theatre experience thus far?
RM: I think my favorite theatre experience so far is either "Rashomon", which is a show that we did last year, and I was actually the lead in it, or this year's "Rumors" because I just think this that show is so funny. I laugh just reading the script for "Rumors", and it's even funnier when we actually act it out.
DA: What's your favorite show or musical that you have gone to see?
RM: I'd have to say "Hamilton".
DA: What type of music have you been listening to recently?
RM: Rap.
DA: Which Disney or fairytale character are you most like?
RM: I have no clue. I guess you could say Aladdin because I look like him.