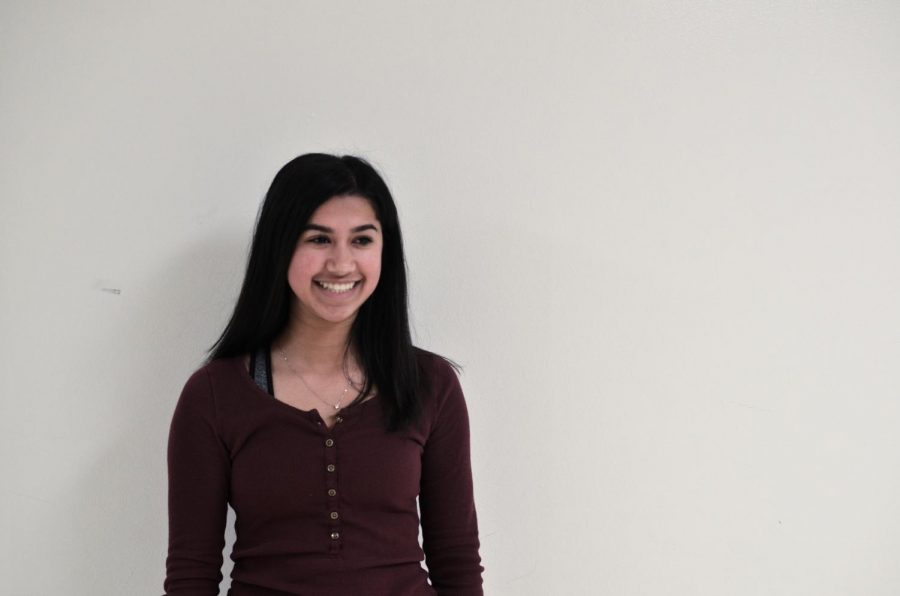 Anchal Kumar, sophomore (Print)
Devils' Advocate: What are some of your interests/hobbies?
Anchal Kumar: Outside of school, I dance. I do classical dancing, and I performed at the Variety Show. I also play the saxophone inside and outside of school. I'm really interested in global affairs, international policies, and things like that.
DA: How did you hear about Devils' Advocate?
AK: I had a couple friends or older siblings of friends who were in the class and have told me about it. I've also read the magazine during my lunch period a few times, and it seemed really interesting.
DA: What made you want to join Devils' Advocate?
AK: The ability that staff members have to write the stories, interview, interact with people, and put it out for everyone to see.
DA: What are you most excited for now that you're in Devils' Advocate?
AK: I really like to write, and also the current affairs and politics aspect of it seemed interesting to apply it to school.
DA: What are you hoping your position will be next year?
AK: Writer