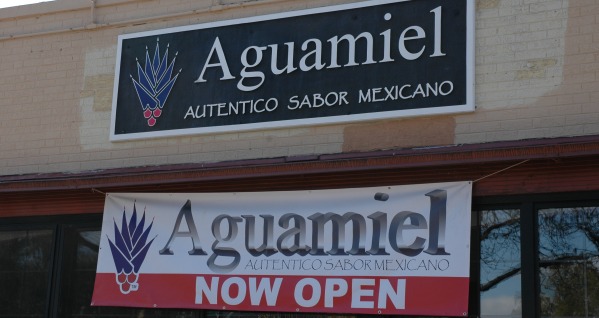 Rating: 4/5
Location: 30 S. Prospect Avenue, Clarendon Hills
"Aguamiel" is a new Mexican restaurant that may surprise customers with their authentic meals.
Throughout the course, the food was – for the most part – very appetizing. From the wide variety of offered appetizers, the pork flautas covered in mole sauce offered an enjoyable and spicy kick. The homemade corn tortilla chips, although offered in small portions, were delicious and accompanied by two types of salsa and guacamole. The Sopa Clásica (classic soup) was savory, with chunks of chicken and tortilla strips.
Story continues below advertisement
As for the entrées, I tried each of the six tacos offered on the menu and was impressed with five of them. The pork, beef, and chicken tacos were all perfectly prepared and seasoned, but disappeared faster from my plate than I would have wanted. The fish and vegetable tacos all had very unique tastes and were packed with unexpected flavor. Unfortunately, the mushroom combination didn't work for me, and although it was not unappetizing, I would not order it again.
Other than tacos, the menu offers a selection of meals that will have something to satisfy every customer. From Elote (Mexican corn on the cob) to pickled jalapeño peppers and cauliflower, "Aguamiel" has unique side entrées to accompany any ordered meal. Sides offer traditional cuisine ranging from enchiladas to taquitos smothered in mole sauce.
The price is fair for the quality of the food, with most entrees being served between eight and sixteen dollars. The six tacos, which came with a side of rice and refried beans, were about fifteen dollars, a bit expensive but worth it.
The interior of the restaurant is filled with glassware, furniture, and decorations shipped from Mexico, creating a charming but slightly overwhelming atmosphere. Although service was slow and the noise inside the restaurant was irritatingly loud, the overall experience was enjoyable.
Overall, "Aguamiel" is the place to go if you want to sit down and enjoy some good and authentic Mexican cuisine.