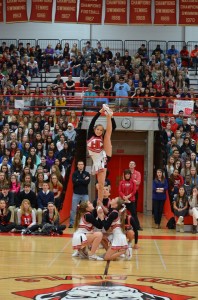 Ali Ardehali and Sanya Sawlani, Editor-in-Chief

April 24, 2017
Girls' cheerleading is holding their tryouts for the 2017-2018 school year on Monday, April 24 and Tuesday, April 25 in the fieldhouse and wrestling room. Most sports have tryouts right before their fall season, but cheerleading has their tryouts during the spring season, hoping to take advantage...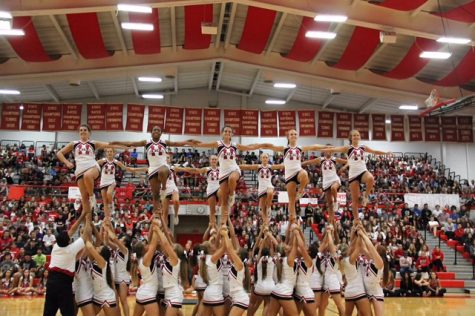 Emmett Grundberg, Shannon Ging, Sports Editor, and Sanya Sawlani, Editor-in-Chief

October 7, 2016
The Varsity Cheerleaders are having an exciting start to the 2016-17 school year with the addition of new coach Brittany Butler. She is assisted by Melissa Lancaster as well as fall JV coach Ilyssa Hoffman and fall freshman coach Elizabeth Palumbo. Both Butler and the cheerleaders faced the initial ...