Students amp up for Variety Show tryouts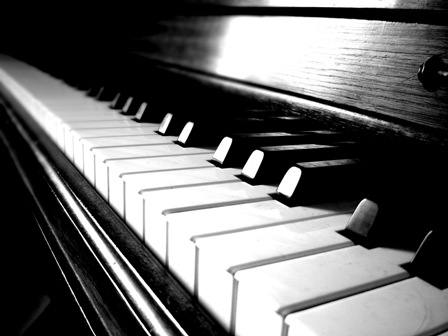 One of the most anticipated and well-attended events of the winter, The Variety Show, is now holding auditions.
Mr. Robert Russo, teacher and talent show coordinator, said that in past years the acts have mainly been musical and dance-related, with the occasional juggling and comedian performances. "There is a sign-up and then [at tryouts] we look for, of course, a variety of talent and different grades to represent the school," Russo said.
Group auditions are popular this year.
Jennifer Johnson, senior, will be singing with four other girls at auditions. "We have met up three times already for about two hours each to figure out what songs we're doing and harmonies. We will meet probably twice more before the audition so we will be very prepared," Johnson said.
"I am entering as a member of the band Vinyl Surprise. We play on a regular basis on Fridays, writing our own material and just jamming. For the V-Show, we're going to be practicing a heck of a lot over this weekend to perfect our cover," said Max Cornell, senior.
Amanda Wilson, sophomore, will also be auditioning as a band. "My band is playing an original song. Our tryout is Wednesday, so we need to get together sometime before that to run the song a few times," Wilson said.
Russo also said that potential acts show their whole performances at auditions. "[The tryouts] are rough and become polished by showtime," Russo said.
"[We will perform our] complete act, but we may change some of it before the show. [If we make it through], we would practice the song once or twice a week," Wilson said.
The acts will not disclose their songs, as they wish to surprise the audience.
This year's hosts will be seniors Jack Kengott and Louis Skibicki. Admission will be $5s per person, and all proceeds will go to Student Council.
Leave a Comment