"Gatsby" goes big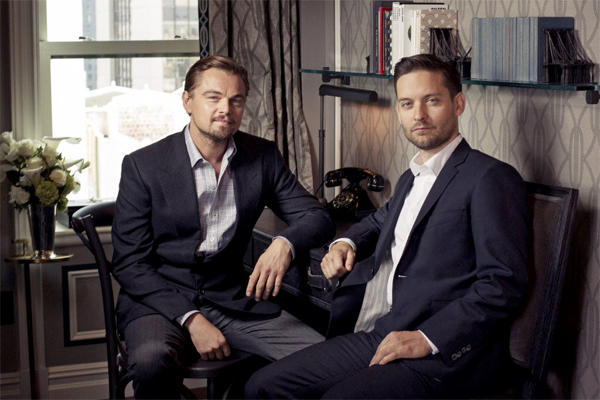 This weekend I had the pleasure of seeing "The Great Gatsby," which was a box office hit, according to CBS News. The movie made $51.1 million just this weekend alone, and if there was ever a movie that deserved to have such a phenomenal opening weekend, I would definitely say that this was it.
There was so much to love. The movie, based off of F. Scott Fitzgerald's novel, was like the 20's era meets "Moulin Rouge"— extravagant sets and costumes, stylized acting and over the top special effects. Two out of the three I thought were used appropriately.
Director Baz Luhrmann loves special effects, and while at times they were used effectively, like during the car crash, they could also be distracting and detracted from the raw beauty of the movie. In particular, the words appearing across the screen as Nick Carraway was writing the story of Gatsby were a bit much. Almost corny, if you ask me.
But other than this overuse of special effects, the movie was completely breathtaking. Everything from the scenery to the mannerisms of the characters was just as described in Fitzgerald's novel.
A few changes were made to the original novel in order to make the screen adaption. Several minute scenes and characters were minimized, like the Buchanan's daughter and Carraway's exchanges with "Owl Eyes." But these weren't missed, in my opinion.
One relationship that I did miss, however, was between Jordan Baker and Carraway.  Their courtship was one element of the novel that was intriguing because it characterized them so poetically—he being the romantic, trying to keep a level head, while she was the one who shied away from commitment. These were important character traits that movie watchers did not see in the movie.
A pleasant surprise was the way Leonardo DiCaprio played Gatsby. In the novel, I got the sense that Jay Gatsby was very full of himself and that he had many more ulterior motives than he let on. But, DiCaprio made him a more genuine character with a warm smile and a truly innocent outlook on life. This made the movie all the more tragic, and I applaud him for his performance.
All the choices made in stylizing this movie to back up the actors were perfect, especially since the 20's are such a spectacular era for costume and set design.
Gatsby's parties, for instance, were so beautiful with the chaos decked out in glitter—I felt like I was lost in "Coney Island" as they referred to his house in the movie. The extravagant characters that walked into his parties and their clothing really did set the tone and made the movie as spectacular as it was. I particularly loved Daisy Buchanan's costumes. In every scene she was adorned in some spectacular 20's dress that was so stylized yet at the same time so relevant to us (you can definitely be expecting a 20's fashion craze this summer, based on Daisy's style for the women and Gatsby's style for the men).
To top this movie off, the soundtrack is unbelievable. With artists like Lana Del Ray, will.i.am, and Florence and the Machine making huge waves by incorporating a 20's speakeasy vibe into their music, they've begun a revolution in the modern music that we listen to every day.
In short, "The Great Gatsby" was not just a movie, it was an experience. It was almost too much to take in, with the beautiful costumes and breathtaking scenery, acting perfection and a revolutionary soundtrack. It's worth seeing again…and again…and again.
Leave a Comment