Shakespeare's return to Central
For the first time in seven years, on Friday, Sept. 9 and Saturday, Sept. 10 at 7 p.m., the work of William Shakespeare is returning to the auditorium for the Hinsdale Central Drama Club's annual September Show.
Director Mr. Paul Woods chose "Henry V" as this year's fall play after being captivated by it years ago at the Globe Theatre in London, England.
"You read ["Henry V"] in class and it doesn't come alive, but I saw a production on-stage of people who were the best Shakespearean actors in the world and knew how to present it," Mr. Woods said. "And all of a sudden I realized it's funny, it's dramatic, it's romantic, it's all of these things and it's brilliant when done right. It was that play for me that made me realize this Shakespeare guy has some potential."
However, even though Mr. Woods was instantly fascinated by "Henry V," it took him a long time before he finally felt comfortable choosing it for the September Show due to the many complex challenges it presented.
"The thing that scared me away and kept me from doing this play for years and years was the fact that it's hard. It's a big play, and it's scary," Mr. Woods said. "I realized at some point, a lot of times I, as a teacher and a director, am encouraging kids to take risks and step outside of their comfort zone to grow and get better, and if the main reason that I didn't want to do a play was because it made me uncomfortable, I was perhaps being a bit hypocritical."
Since the beginning of this summer, Jack Rasmussen (King Henry V), senior, has been working hard to master his lines before taking the stage as the leading role. Though the "Henry V" script adapted for September Show is shorter than Shakespeare's original, the leading characters still have a tremendous amount of lines.
"[King Henry V] is possibly the most challenging role I've ever played because he just talks so much," Rasmussen said. "In the uncut version he's the third most talking part in all of Shakespeare."
The quantity of lines isn't the only challenge cast members have faced while rehearsing. Some of the actors had to master the various European accents and languages Shakespeare originally wove into the play as well. Since the cast only met a few times over the summer, the clock was ticking for this to be accomplished in time.
"All of my lines are in French, so that's a very big challenge to me, but it's very interesting because I speak it," said Nadine Alkharrat, senior who plays Princess Katherine of France. "I try my best to make sure other people understand what I'm saying."
Despite all of these challenges, the cast has continued to work hard so that they can deliver "Henry V" with the same passion and intensity that Shakespeare intended it to have when he wrote it in 1599. To maintain a connection to how it was originally performed at the Globe Theatre, seating for the play is completely on stage so that audience members can feel involved as the cast tells Henry V's story.
"Shakespeare had a whole bunch of different kinds of plays. He had tragedies, he had comedies, he had histories. Tragedies everyone dies, comedies everyone gets married at the end, histories can kind of go either way. A lot of people die, and some people get married," Rasmussen said. "'Henry V' is one of those shows. It follows Henry V's bid into France, where he goes and tries to take over that part of the world because he believes that he has a claim to it through one of his long-lost aunts. It's his story of going through and fighting the French for control of their land."
In his play, Shakespeare brings history to life by including something for everyone. The show contains drama, comedy, romance, war, death, and everything else in between all within the span of two quick hours.
"[Shakespeare] is what has sort of set the bar for theater in the English-speaking world, and it's our opportunity to share a little bit of that with the Hinsdale Central audience," Mr. Woods said. "It's a cool opportunity that we don't get very often, and it's different."
For the first time ever, students with the activity pass on their IDs can get into school plays for free. Otherwise, tickets for the show can be reserved at ticketpeak.com/hcdrama or purchased at the door.
Get to know the actors here.
Leave a Comment
About the Contributors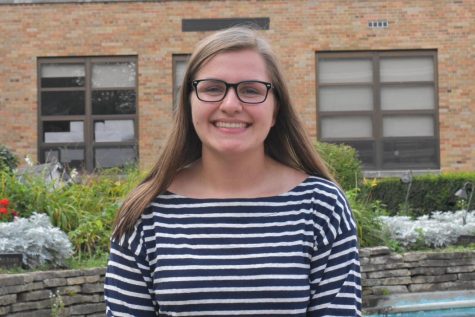 Hannah Anderson, Editor-in-Chief
Hannah Anderson is a senior whose second language is Internet. When she's not working on things for Devils' Advocate, she can usually be found blasting...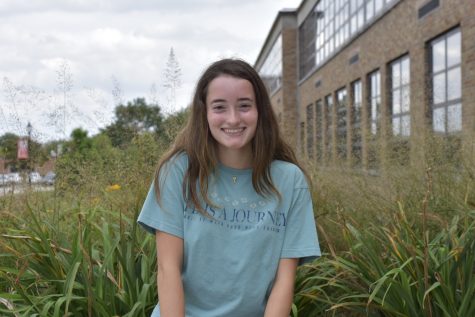 Francesca Halikias, Videographer
Francesca Halikias is a senior who is a videographer on devils advocate and can often be found accidentally putting dollar bills in the quarter slots in...