Freshmen snatch spotlight with freshman play
On Thursday, Oct. 6 to Saturday, Oct. 8, the Hinsdale Central Drama Club is staging "A High Schooler's Guide to the Galaxy" for their annual Freshman Play in the school auditorium. While the cast received guidance from upperclassmen, the play itself is performed entirely by freshmen.
This year the Drama Club is presenting shows with much heavier content, so Mr. Christopher Kostro, director, chose "A High Schooler's Guide to the Galaxy" as something comedic to offset that tone for the freshmen.
"[The play] is kind of apropos to [the cast] because it's the Freshman Play," Mr. Kostro said. "It's about four incoming freshmen the night before their freshman year worrying about all of the horrible things they've heard about high school, and then they fall asleep and they have these nightmares. It's these little vignettes of 'things that happen in high school,' and I put quotes around that because it's being very hyperbolic. It's making fun of stuff that's really not that bad."  
Back at the beginning of the school year, many freshmen were just getting acquainted with life at Central and figuring out how to get from biology to math in the allotted five minutes. However, the cast and crew of the Freshman Play got involved right away. Auditions were the second week of school, and rehearsals started soon after that.
Many cast members already had a lot of prior acting experience and joined to continue to develop their skills on stage.
"I've been acting for three years now," said Matthew Blanck (Eli/Jeff/Biff/Victor/Trent), freshman. "I got involved because acting is one of my proudest talents, and I was really looking forward to doing the Freshman Play."
Other cast members did the play to find students with common interests right at the start of the school year, instead of slowly trickling into other clubs and activities.
"I chose to get involved because I love acting, and it's a favorite hobby of mine," said Alyssa Koldras (Jessica/Jillian), freshman. "The play was appealing because I could see who else loves acting around the school."
Since the play contains many different stories and scenes, there are no real lead parts. This opportunity for many actors to take center stage encouraged a lot of freshmen to audition and bring new talent to the school.
"I think one of the cool things about the Freshman Play is that I get to see the new talent coming in before the other directors, which is kind of fun. Every year, that new batch of freshmen kind of enlivens our theatre program here," Mr. Kostro said. "It's fun to see these kids in their first show, and I'll see them as they grow. That's a really unique thing that I'm able to do."
Tickets for "A High Schooler's Guide to the Galaxy" can be purchased on the Drama Club's website or at the door for $10, but students with an activity pass can get in for free. The Thursday and Saturday shows will begin at 7 p.m., and the Friday show will begin at 4:15 p.m. with provided transportation to the football game against Lyons Township High School after the show. For a sneak preview, check out the Drama Club's teaser video here.
Leave a Comment
About the Contributors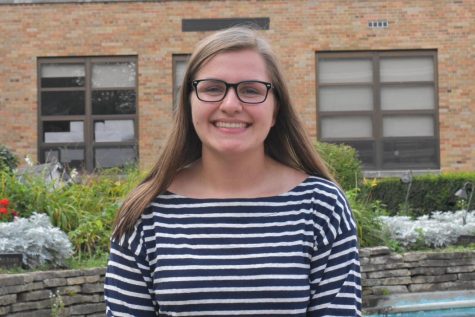 Hannah Anderson, Editor-in-Chief
Hannah Anderson is a senior whose second language is Internet. When she's not working on things for Devils' Advocate, she can usually be found blasting...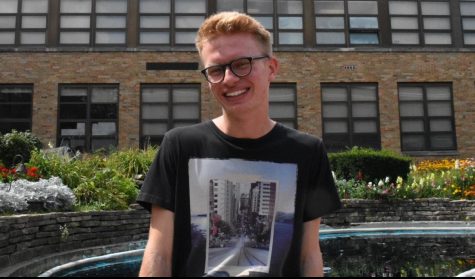 Nick Seda, Section Editor
Nick Seda, a senior at Hinsdale Central, is a section editor for multimedia on Devils' Advocate, whom enjoys traveling the world, taking pictures...