RDN shares their favorite holiday movies and songs
It's officially December, and decorations are starting to pop up all over Hinsdale for holidays like Hanukkah, Christmas, and Kwanzaa. No matter which holiday you observe, it's hard to argue that this is a time of joy and celebration. If you're having trouble getting into the holiday spirit, here's some of Red Devil Nation's favorite holiday movies and songs for your enjoyment.
"My favorite holiday movie is 'Elf'," said Charlie Fix, freshman. "It's really funny, and I'm a huge fan of Will Ferrell's movies."
Many people list "Elf" as their favorite movie during the holiday season. Even those who don't watch a lot of movies can remember its funny moments and heartwarming message.
"I'm not really a movie person, but I like 'Elf'," said Mr. Christopher McClain, math and science teacher. "I haven't seen it in a while, but I laughed a lot the last time I saw it."
Besides "Elf," there are many other holiday movies to enjoy as well. Most people still seem to prefer comedies, though.
"I really like watching 'Home Alone'," said Stephanie Davis, senior. "The pranks are fun to watch, and the story is really creative."
Streaming services like Netflix and Amazon Prime have large categories dedicated to holiday movies. However, if you're unable to find a service you like, Freeform has also announced their 25 Days of Christmas movie schedule with plenty of others to tune in and watch.
For those who don't enjoy movies, there are plenty of holiday songs that can lift their spirits. Chicago radio station 93.9 FM is constantly playing holiday songs this time of year.
"In my opinion, there [are] too many good [holiday songs]," Davis said. "I don't think I can choose one."
In some cases, the songs are enchanting because of the striking instruments in the background.
"I like 'Carol of the Bells' a lot," Mr. McClain said. "It sounds cool with all of the different bells."
However, other holiday songs are unforgettable because of their fun and spirited lyrics, perfect for getting in the mood to celebrate with friends and family. Sometimes carolers can even be seen belting out the lyrics as they move door-to-door throughout the neighborhood.
"My favorite holiday song is 'Jingle Bells' because it's a classic," Fix said. "It's a really catchy song that I enjoy to sing in my free time."
To see a complete Spotify playlist of Red Devil Nation's favorite holiday songs, feel free to click here or scroll up. If you need holiday movie ideas, whether you prefer comedies or dramas, you can find a full list of student and faculty recommendations below.
"Elf" (PG)

"Home Alone" (PG)

"A Christmas Story" (PG)
"Love Actually" (R)
"A Charlie Brown Christmas" (TV-G)
"Die Hard" (R)
"Bad Santa" (R)
"The Santa Clause" (PG)
"White Christmas" (NR)
"Fred Claus" (PG)
"Scrooged" (PG-13)
"Jingle All the Way" (PG)
"Deck the Halls" (PG)
"Four Christmases" (PG-13)
Leave a Comment
About the Contributors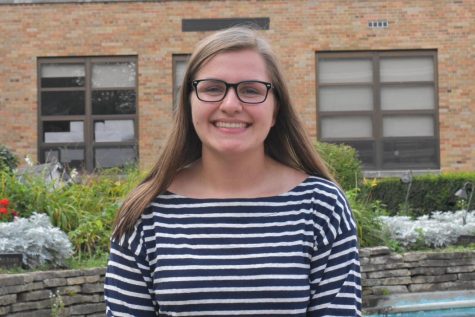 Hannah Anderson, Editor-in-Chief
Hannah Anderson is a senior whose second language is Internet. When she's not working on things for Devils' Advocate, she can usually be found blasting...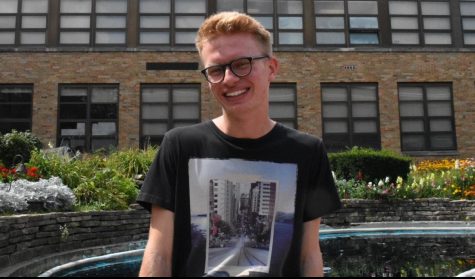 Nick Seda, Section Editor
Nick Seda, a senior at Hinsdale Central, is a section editor for multimedia on Devils' Advocate, whom enjoys traveling the world, taking pictures...