Ballet: A renewed art form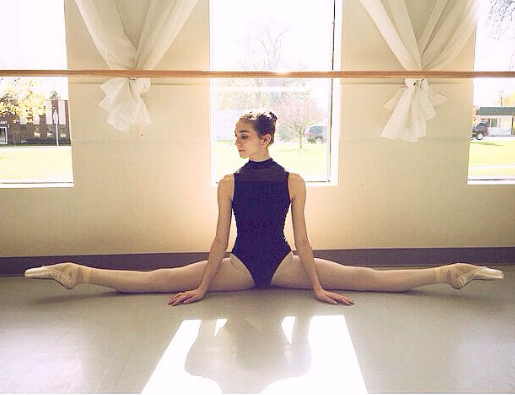 The instructor's blonde hair shined across the room while her foreign accent echoed off the mirrored walls. Rheana Montesantos, sophomore, who has been in ballet for over twelve years, is dressed in pink and follows orders. Her ballet shoes tap against the wooden floor as she leaps across the room.
Some say ballet is a dying art, but Rheana Montesantos, who has been part of the Salt Creek Ballet company for years, begs to differ. Over the course of the late 20th and 21st century, research has shown that ballet is declining in the United States. However, hardworking ballerinas like Montesantos are still proud to be part of something competitive, difficult and time-consuming.
"I have ballet rehearsals every day. When we have performances, we have rehearsal from 4 p.m. to 10 p.m. in the afternoon the week before. It's a lot of work. When people say that ballet is an easy art, I'm always dumbfounded, " Montesantos said.
Although ballet for both genders seems be declining, ballet for boys has increased in popularity over the past couple years. As modern society develops, boys are feeling more comfortable diving into a once only feminine dance. For boys in ballet, they're having an easier time getting accepted into companies and University programs because they are seen as diverse and there is less competition in relation to girl ballerinas.
In most large companies, the ratio of boys to girls is somewhat equal. Although in Montesantos' company, Salt Creek Ballet, they only have one male in comparison to the 20 girls.
"In smaller, more local companies, we only have a few boys. But in bigger companies, like the Joffrey School of Ballet, it's about half and half gender wise," Montesantos said. "Especially in today's society where boys are more open with who they are, guys are very common in bigger ballet companies."
On the other hand, males outside of ballet still don't have great opinions about the art. For some people, it is still considered predominantly feminine.
"I think that most people who aren't accepting of the sport see it as easy and girly. They don't seem to understand how much of a difficult art it is. And in today's society, I don't understand why someone would think it's strange or not okay for a guy to do ballet. It's an art … like any other," Montesantos said.
However, in Russia and many cities in Europe, ballet is still a very important aspect of the culture. It is mostly in America where ballet is decreasing and other dances and arts are rising.
"I think that ballet is just one of those things that you have to have the right taste for. I think it thrives in other areas of the world because it's so engraved in the culture there, but I think it's reasonable to say it's a dying art here in America," said Abby Stockmal, sophomore.
Many Universities offer dance programs for ballerinas. Montesantos would like to go from high school straight into a ballet company, skipping university all together and going straight into being a working ballerina.
"People just need to learn to appreciate the classic art of ballet. It's hard, it requires a lot of work, and I think it deserves the recognition that it used to get," Montesantos said.
Leave a Comment
About the Contributor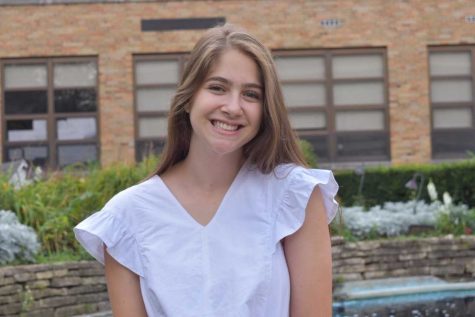 Thea Sankari, Section Editor
Thea Sankari is a senior whose sense of humor consists of nothing but dad jokes. You can catch her in the band room or binge-watching "The Office". She...