The Cult Next Door movie premier
Most high schoolers are busy filming and posting Snapchat videos, but not Jake Youngman who already has his own production company, Youngman Films. Jake Youngman, senior, produced his first documentary The Cult Next Door. On, Feb. 26 at the LaGrange Theater the documentary was viewed and enjoyed by 260 people.
Courtesy of Youngman Films
"Jake is a really good friend of mine and it's insane how he took this idea and created a huge documentary out of it. He's been working so hard and I think it really paid off. I can't wait to see what he does in the future because I know it's going be great," said Samantha Lee, senior.
The Cult Next Door is an investigative documentary about the lawsuit filed two years ago by 16 women against Bill Gothard's Institute of Basic Life Principles. The documentary reveals what actually goes on behind the brick walls of the 223-acre estate. Gothard, who had once preached against short skirts and rock music, is now facing sexual harassment and assault charges. The documentary goes through a series of interviews with Don Vineto and Christy Wood, former members.
"I interviewed people who were former members of the institute. I contacted them through blogs and facebook," Youngman said.
Youngman was able to produce his movie with help of a gofundme account. With the help of 33 people in three months, Youngman raised $1,713. Youngman also received help gathering information from news reporters, Ana Therial, a Nazareth Academy junior, and Dane Walker, a music producer from Los Angeles.
"The experience of working on an investigative documentary made me realize that I wanted to become a film producer. Also, researching Bill Gothard and the Institute of Basic Life Principles was so fascinating; I never knew how serious the church abuse was," Therial said.
Youngman plans on continuing his film production career by filming a movie over spring break and he is currently working on the script.
Leave a Comment
About the Contributor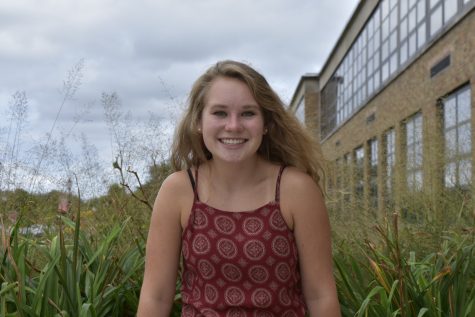 Becca Derezinski, Writer
Senior, Becca Derezinski, is always seen with a smile on her face. Becca is a horse enthusiast, constantly talking about anything horse related. If she...