She Kills Monsters to priemer this week
The spring play, She Kills Monsters, will open on March 9 to March 11 in the auditorium at 7 p.m.
She Kills Monsters is a comedy that tells the story of Agnes Evans a teacher, played by Regan Brownell, junior, as she leaves her childhood home in Ohio following the death of her teenage sister, Tilly played by Emma Gordon. When Agnes finds Tilly's Dungeons & Dragons notebook, however, she stumbles into a world of action-packed adventure of what seemed to be Tilly's refuge. The play is filled with fictional characters and 90's pop culture references for the whole audience to enjoy.
Rehearsal started back in January and the cast has been practicing ever since. Ms. Erin Lundin began working with students to hold rehearsals everyday to run lines and learn choreography. Often plays to not contain extensive choreography, but for She Kills Monsters the actors have to learn "fight" choreography.
"The fight choreography has been a grind [to learn], but it will pay off in the end," said Brownell.
Accompanying Anges through her monster journey consists of an inappropriate guidance counselor named Vera Martian, evil cheerleaders named Evil Tina and Evil Gabbi, and a slew of monsters.
"It's so fun to play a character that swears and wears crazy clothes," said Katie, senior taking on the role of Vera Martian.
Tickets are being sold during lunch periods and can be bought at the door for $10.
Break a leg to all those in She Kills Monsters!! Make sure to see the show March 9-11! Tickets are $10 or free with an activity pass! pic.twitter.com/wZsRxzA9h8

— Hinsdale Drama Group (@hinsdaledrama) March 9, 2017
Leave a Comment
About the Contributor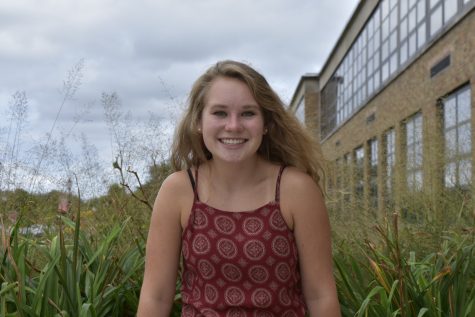 Becca Derezinski, Writer
Senior, Becca Derezinski, is always seen with a smile on her face. Becca is a horse enthusiast, constantly talking about anything horse related. If she...