The Little Mermaid: what to expect
The Little Mermaid will be presented as Central's spring musical this year. The show will premiere on April 20 at 7 p.m. and viewers will have another opportunity to see the musical April 21 and April 22, also at 7 p.m. The play is being directed by Domenico Maniscalco and the Chamber Orchestra is accompanying with music.
The Little Mermaid, a Disney motion picture, is about a rebellious sixteen-year-old mermaid, Ariel, who dreams of life on land. King Triton, her father, forbids her from visiting the surface to watch the humans, but of course, she disobeys him. One day while she is swimming on the surface Ariel saves her true love from a shipwreck, desperate to see him again Ariel makes a deal the evil sea monster, Ursula. The musical goes through a series of events all for true love and feet.
Rehearsals began in February and the cast has been meeting regularly since. Rehearsals have been becoming more frequent since the show is coming to its premiere date.
"[I] practice a lot and I watched the movie and watched YouTube videos of others playing Ursula, to get a better perspective on the character," said Nora Moran, senior, who will be playing Ursula.
The Little Mermaid has an odd setting to it, underwater. The lighting, special effects, such as people flying and costumes are all something the audience should look out for.
"We all had to learn how to recreate the motions of swimming on land. We watched videos of the Broadway production to help us master this," said Tricia Fishbein, senior, playing Adella,one of six of Ariel's older mersisters. "Something cool to look out for are the wigs! Ariel and her sisters each have a really nice wig that was picked to match each sister's real hair and styled really well."
A large amount of the cast consists of seniors, and it will be a bittersweet moment as they perform for the last time in the Central auditorium.
"It's really sad that this is my last musical at HC because I've spent the last four years on stage with the other seniors, some of them longer, and that forms a really strong connection so it will be really hard to say goodbye to them and such a great program," Fishbein said.
Head to The Little Mermaid to sing along to a Disney classic and a final goodbye to a handful of Central seniors.
Leave a Comment
About the Contributors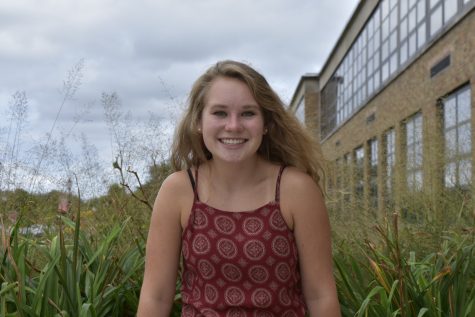 Becca Derezinski, Writer
Senior, Becca Derezinski, is always seen with a smile on her face. Becca is a horse enthusiast, constantly talking about anything horse related. If she...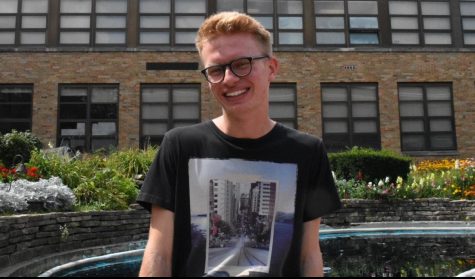 Nick Seda, Section Editor
Nick Seda, a senior at Hinsdale Central, is a section editor for multimedia on Devils' Advocate, whom enjoys traveling the world, taking pictures...