Susan Cao documents the common applicant
As college application season dawns on hopeful high school seniors across the U.S., many find themselves confused by the complex application process. However, Susan Cao, senior, has drawn inspiration from the common, overwhelming experience to film a documentary dissecting its parts.
Her documentary, The Common Applicant, will follow roughly 10 seniors from the school as they undertake the tedious process of applying to colleges this year.
Cao found inspiration for her documentary over this past summer, ironically while visiting numerous colleges. Like many high schoolers, she was terrified of anything and everything related to the word "college" throughout the majority of her freshman, sophomore, and junior years.
"Although I had read about how college apps work, all those deadlines and statistics were so impersonal. I couldn't relate to anything I was reading, and therefore felt like I didn't really understand what applying to colleges was like," Cao said. "Once I realized how unfounded my fears were, I began thinking about how great it would be if I had known the things I now know about applying to college when I was a junior or a sophomore."
Many students begin thinking of the process as early as freshman year, even though most consider the crux of college planning to occur during junior year.
"Despite my basic understanding [of getting into college], I'm a first child so I'm pretty overwhelmed by it all," said Zamaan Quereshi, sophomore.
When Cao finally began her college planning in junior year, she realized the process wasn't quite what it had seemed to be.
Though just last year a student produced an investigative documentary on the Institute of Basic life Principles, Cao hopes to explore an issue that is more pressing to students' lives, and to bring light to the personal experiences behind the college application process.
"I think [the documentary] is really cool. Especially in today's society, applying to college is almost like a rite of passage for seniors, yet not a lot has been filmed about it," said Xinru Li, senior, who is going to help Cao through production with her art and mixed media skills.
Cao is currently in the pre-production phases for the documentary and is searching for students who'd be willing to share their story. Because she is still early in the process of producing her film, she is anticipating the possible changes that may come about while filming.
"My angle [of the application process] will probably change as I learn about the students involved because their stories are what's supposed to drive the documentary," Cao said.
Yet, Cao isn't phased by these possible changes that might come about while producing The Common Applicant because she is fairly familiar with video production. Her passion for filmmaking began when she was just nine years old, exploring her local TV station in Massachusetts. Afterwards, she begged to take training classes there.
"From then on, my interest [in film production] only grew," Cao said.
Cao plans on pursuing her passion for video and films in college, and she hopes to major in film production. However, in the future she hopes to stray away from documentaries and shift towards experimental and narrative films.
"Expository documentaries are very straightforward, and as much as I love them, I am more interested in less straightforward, more philosophical issues and philosophical questions can be tackled more effectively in experimental or narrative film," Cao said.
The Common Applicant will premiere at the end of this school year and will be found on Cao's Vimeo channel.
Leave a Comment
About the Contributors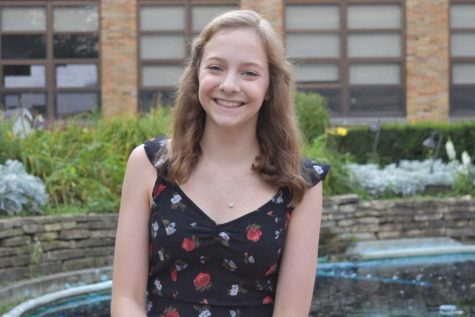 Abby Stockmal, Editor-in-Chief
Abby Stockmal is a senior who, when not scrambling to finish an essay she that she procrastinated, can be found watching reruns of "Friends", making an...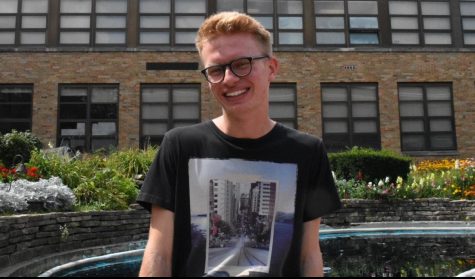 Nick Seda, Section Editor
Nick Seda, a senior at Hinsdale Central, is a section editor for multimedia on Devils' Advocate, whom enjoys traveling the world, taking pictures...