Bandamonium unites music students
The walls are vibrating, the seats are full, and the hum of day-to-day background noises is being drowned out by the symphony of one of the largest concerts that the school ever hosts: Bandamonium
On Thursday, Oct. 19, the school's band will be hosting its seventh annual Bandamonium in the gym at 6:30 p.m. This year, more than 670 students will perform.
At Bandamonium, bands from Clarendon Hills Middle School, Hinsdale Middle School, Butler Junior High School, and Westview Hills Middle School will play, as well as different sections in Central's marching band, including the Wind Ensemble, Jazz Ensemble, and Jazz Band. Each band will play a piece for each other, and then at the end of the concert, all of the students will play a song together.
While Bandamonium is the first concert of the year for the middle schools, the event's purpose extends much farther than just performing. It's key accomplishment is introducing middle schoolers to what being in high school band is like.
"[Bandamonium] is a way for middle schoolers to see what's going on at other middle schools, because each school gets to play their own piece, and what's going on [at Central]," said Mr. Matt Kurinsky, band director. "It's partly a way for us to show off what we do because the middle schoolers get to see the Jazz and Wind Ensemble… and then we get to all play together. It's part performing, part learning, and part recruiting."
The selection of pieces being played at Bandamonium will vary from classical to current pop tunes. Central's marching band will play "No" by Meghan Trainor and the Alma Mater, as well as "Saturday in the Park" by the band Chicago. The Wind Ensemble, which is the most prestigious band at school, will also perform "Espirit Du Corps" by Robert Jaeger.
"There is no other event similar to Bandamonium. All of our other events usually have one style: jazz, concert, or marching. At this event you get to hear a little bit of all of them," said Mitchell Lee, sophomore percussionist.
Along with playing, the Wind Ensemble will perform a set marching sequence in the gym with the Color Guard.
The band has been rehearsing the music and marching what they will perform at Bandamonium for the past two weeks in class, during spare time before football games, and at after school rehearsals to make sure their performance is concert-ready.
"A big thing we've been preparing for is being able to stay together as a band because when you play together with hundreds of other students, it can be easy for people to get off," said Brian Schwab, junior Symphonic Band member.
There will also be a rehearsal promptly after school the day of the event for all the bands performing (including middle schoolers). In between this rehearsal and the beginning of the concert, everyone gathers in the cafeteria to have pizza. It's there where middle school students can ask high school students questions about marching band.
"[My favorite part is] meeting the middle schoolers. It's really nice to get to know them and to see so many kids excited about music," said Kerri Kenney, senior Wind Ensemble member.
You can attend Bandamonium for free at 6:30 p.m. on Thursday, Oct. 19 in the gym.
Leave a Comment
About the Contributors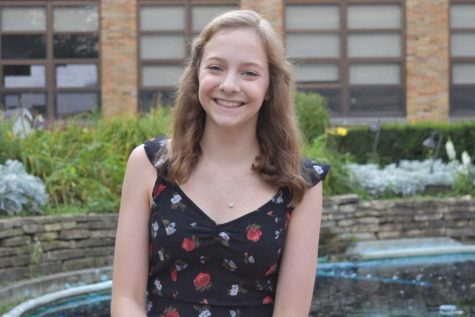 Abby Stockmal, Editor-in-Chief
Abby Stockmal is a senior who, when not scrambling to finish an essay she that she procrastinated, can be found watching reruns of "Friends", making an...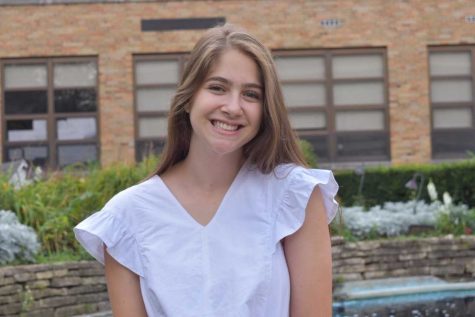 Thea Sankari, Section Editor
Thea Sankari is a senior whose sense of humor consists of nothing but dad jokes. You can catch her in the band room or binge-watching "The Office". She...