Highly anticipated movies to see this month
There is no doubt that movies are one of the greatest ways to relax and unwind during any time of the year. However, December is an especially good month for this common pastime, because whether you are trying to relax from holiday shopping or distract yourself from the impending doom of finals, movies are a great way to ease the stress.
Although you might want to hunker down and watch some holidays classics this year such as Elf or It's a Wonderful Life, you should try to make the trek to the movie theatres because some of the most anticipated movies of 2017 are coming out this month. Here are three new movies that many have been looking forward to all year.
Star Wars: The Last Jedi
(WARNING: SPOILERS AHEAD)
Star Wars: The Last Jedi, written and directed by Rian Johnson, is the second film in the Star Wars sequel trilogy. It follows Rey (Daisy Ridley) and her training with Luke Skywalker (Mark Hamill) after she discovered her power of the Force in Star Wars: The Force Awakens, all while a war between the Resistance and the First Order is ensuing.
Since Star Wars: The Last Jedi is the second film of the sequel trilogy, Star Wars fans have been anticipating its release since Star Wars: The Force Awakens was released in December of 2015 and left viewers hanging on with the clutching and long-awaited reappearance of Luke Skywalker in the final scene.
On Rotten Tomatoes, Star Wars: The Last Jedi received an approval rating of 94%, and 99% of users plan on seeing the film. This correlates with the predictions of the film making over $200 million during its opening weekend. Students will be contributing to those box office predictions and plan on seeing it when it premieres on Friday, Dec. 15.
"I can't wait to go see Star Wars: The Last Jedi because as a kid I loved the franchise's movies," said Mitchell Thompson, junior. "I expect it to be really good too because the last movie was, and you can expect a certain degree of quality that the Star Wars movies have."
The Post
The Post is a film directed and produced by Steven Spielberg which chronicles the true story of Kate Graham (Meryl Streep), the publisher of the Washington Post, and Ben Bradlee (Tom Hanks), editor, as they risk their careers in a race with the New York Times to publish the Pentagon Papers, exposing the specifics of the U.S. government's involvement in Vietnam.
Many simply cannot wait to see The Post partly because of the film's highly esteemed cast. Streep received a Golden Globe nomination for Best Actress for her role, Hanks for Best Actor, and Spielberg for Best Director. Also, it was chosen for Best Film of 2017 by the National Board of Review.
Although The Post is a historically-based period piece, it hasn't stopped movie-goers or students from looking forward to seeing it in theatres.
"The Post seems like a super interesting movie to me because I find the fact that its a true story about a government cover-up that not many people know about really cool," said Greta Kumski, senior.
I, Tonya
I, Tonya is a dark comedy directed by Craig Gillespie that follows Olympic figure skater Tonya Harding's (Margot Robbie) life and career, more specifically focusing on the relationship between Tonya and her ex-husband Jeff Gillooly (Sebastian Stan) regarding the notorious attack on Harding's competitor, Nancy Kerrigan (Caitlin Carver).
Not only is it a highly anticipated film because it investigates one of the most infamous sporting events of all time, but also because the film develops in such a unique way. Unlike other film biographies, I, Tonya mimics a documentary form, weaving in interviews from Robbie and Stan as their respective characters.
The film has already been nominated for three Golden Globe awards, and students are proof of the film's rising popularity.
"I really want to see I, Tonya because I love Margot Robbie, and it just looks like it will be so unique since it is told in slightly comedic way," said Rachel Distler, junior.
I, Tonya came out on Friday, Dec. 8, and is playing at local theatres.
You can see upcoming showtimes for new movies playing near you here.
Leave a Comment
About the Contributor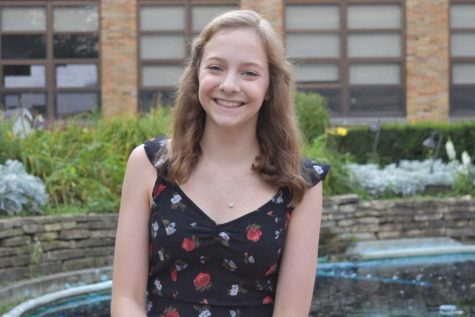 Abby Stockmal, Editor-in-Chief
Abby Stockmal is a senior who, when not scrambling to finish an essay she that she procrastinated, can be found watching reruns of "Friends", making an...