Variety Show showcases vocals, hidden talents, and more
On Wednesday, Jan. 31, and Thursday, Feb. 1 at 7 p.m., students, staff, and family members alike filled the bustling auditorium to see students perform at the Variety Show.
The Variety Show is a highly anticipated annual event for the student body because it provides a formal, school-hosted opportunity for students to showcase their talents.
"I wanted to perform in the [Variety Show] this year because the night after I performed at last year's show I couldn't sleep because I was so happy that I was able to perform and showcase my talent to the school," said Sarah Steil, senior, who performed an original song at the Variety Show.
This year the show was made up of 17 student acts, which ranged from original songs, contemporary and ethnic dances, and yo-yo-ing. In between the acts, humorous short film acting bits were prepared by senior co-hosts Shayaan Hussain, Charlie Johns, and Joey Malcolm.
In order to keep the show under two hours, prospective performers had to undergo rigorous and selective auditions. The audition process, which was organized by Variety Show sponsors Mrs. Karen Russo and Mr. Robert Russo, began on Monday, Dec. 4, and lasted until Thursday, Dec. 14.
"We try to compile a show that will showcase the various talents of our students and will entertain a crowd that consists of students, parents, and community members," said Mrs. Russo in a previous interview with Devils' Advocate.
Although the auditions began in early December, students began preparing for the Variety Show long before then in order to perfect their acts.
"We've been preparing since October because the recording was due at the start of December. Then we practiced all together about once every two weeks picking on little details and working on timing until the live audition," said Victor Buccellato, sophomore, who played keyboard in "Straight Flush" at the show. "Even after that we still practiced a few more times to make sure we sounded good for the main event, and of course we all work on our parts outside of the practices, too."
In addition to the individual rehearsals that went into making sure students were stage ready, there were also dress rehearsals after school on Monday, Jan. 29, and Tuesday, Jan. 30.
"It can always be a little nerve-wracking to perform in front of large groups of people, but overall I'm really excited to sing in the show this year because I just love performing," Steil said. "If anything, I'm actually kind of sad because this is one of my last chances to perform for my peers."
All the preparation done by the students, hosts, and sponsors didn't go unnoticed by the audience members either.
"I especially loved the skits performed and videos that were played in between the different acts because you could tell that they put a lot of work into them and they were so funny," said Ambika Sharma, junior.
In case you were unable to attend the Variety Show, some of the highlighted musical students who performed at the show will also be performing at the jazz concert next week on Thursday, Feb. 8.
Leave a Comment
About the Contributors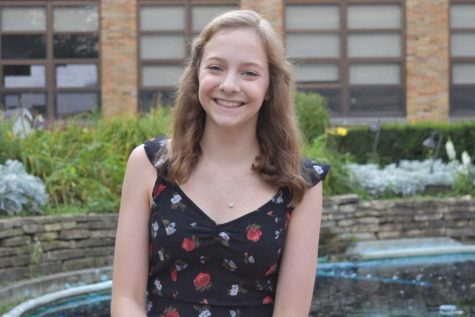 Abby Stockmal, Editor-in-Chief
Abby Stockmal is a senior who, when not scrambling to finish an essay she that she procrastinated, can be found watching reruns of "Friends", making an...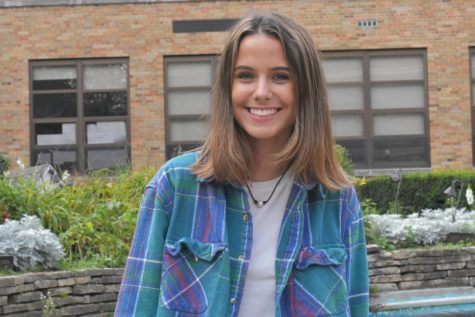 Abby Stephens, Photographer & Videographer
Abby Stephens is a junior who enjoys all things that make a difference in people's lives. She loves making people smile and helping everyone in need. You...