Concert springs orchestra into final performance season
On Monday, March 12 at 7 p.m., students in Philharmonic Orchestra and Symphony Orchestra will perform for the annual March concert in the auditorium.
As fourth quarter approaches, it brings with it numerous cumulative performances for music students, such as solo and ensemble competitions, spring concerts for band, choir, and orchestra, the Music Department Awards Concert, and many more.
Although other concerts are held throughout the year for music students to show off their talents, the March orchestra concert gives students one last chance to perform in a true concert setting on stage before they begin rehearsing for the numerous anticipated performances at the end of the year.
On Tuesday, concert-goers can expect to hear orchestra students, as well as some select band students, perform a variety of music, ranging from Gioachino Rossini's opera "Il Barbiere di Siviglia" to a medley of Bruno Mars songs.
Since they are performing such a variety of songs at the concert, the initial rehearsals proved to be more difficult than usual for students to sight-read the pieces.
"For whatever reason, we just couldn't play [the songs] when we first started out, and we sounded really bad at them because we weren't listening to each other," said Zayn Kahn, sophomore Symphonic Orchestra member. "But as we worked more and more, something completely changed, and we started to get a whole lot better at the pieces."
In order to prepare and make the difficult song selections concert ready, orchestra has been rehearsing since they got back from winter break. In addition to running the music with the whole orchestra in class every day, students have also had the opportunity to practice with professional musicians every two weeks when they come in to teach their respective music "sections".
"On a personal level, to prepare for this concert, I try and practice at home, but most of the work is done during the school day," said Shreya Dhananjaya, senior Symphonic Orchestra member.
The Symphonic Orchestra has already moved on and started looking at new music for the numerous performance opportunities in the spring.
"I am pretty confident that we will play well and do a good job on Tuesday," Dhananjaya said. "Of course though, if some things go wrong, those are mistakes we can definitely learn from and fix for our next concert."
Many of the orchestra students are looking forward to the upcoming concert because it offers a stark and accurate representation of how much they have grown and changed as an orchestra.
"This concert is always nice because we get to show people the progress we've been making throughout the year and how much we've grown as a group," said Anisha Sunkara, junior symphonic orchestra member.
If you can't attend the concert, the next time to see the orchestra perform will be at the Spring Orchestra Concert on Tuesday, May 1.
Leave a Comment
About the Contributor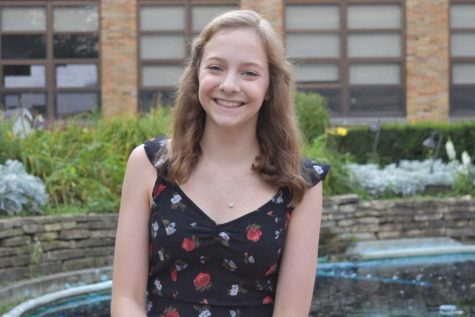 Abby Stockmal, Editor-in-Chief
Abby Stockmal is a senior who, when not scrambling to finish an essay she that she procrastinated, can be found watching reruns of "Friends", making an...