A wrinkle in time to read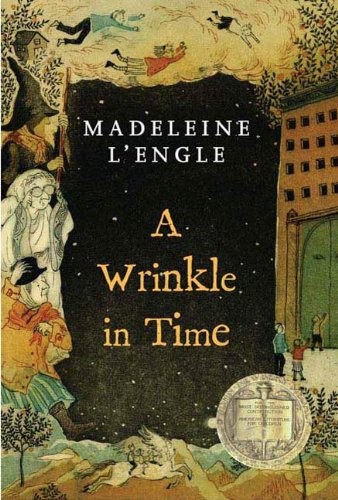 As the English department and library prepare to announce this summer's reading list, students anticipate their choices and ways to increase reading for pleasure. Summer gives both teachers and students an opportunity to relax with a favorite book whether they're waiting for a plane, sitting passenger during a road trip, or lounging outside.
When A Wrinkle in Time dropped on Feb. 26, it provided a mystical sci-fi fantasy for movie-goers; however, the story has seen its share of screen time due to the depth of the original book.
A Wrinkle in Time was first adapted into a movie in 2003, which seems incomparable to the most recent version, but the book is unmatched to both. It's a classic to many and although it's meant for a younger audience, even if you've never read it before, it brings you a wave of nostalgia like no other book.
A riveting adventure includes Meg Murry, a freshman, who just wants the best for her younger brother, Charles Wallace. Their missing scientist father, Alexander, and Meg's friend, Calvin O'Keefe, engage the reader with their twists and turns. With the three comical witches helping the kids on their journey to find the mystery that is their father, this page turner is full of secrets.
With Meg's stubborn and awkward, but loving persona, Charles Wallace's genuis and complex mind, Calvin O'Keefe's classic jock description with a soft side for Meg and her brother, and the three witches who accompany them on their journey, this easy, but impactful read will make you want to visit planet Camazotz.
So, even if you saw the film, try the book out for an unforgettable story filled with magic and fantasy.
Leave a Comment