Charlie Brown headlines first September musical
From Thursday, Sept. 13, through Saturday, Sept. 15, drama students will perform 'You're A Good Man, Charlie Brown,' directed by English teacher Mrs. Erin Lundin. The show will take place in the auditorium at 7 p.m. every night.
The show consists of many familiar stories for those who were fans of the Charles M. Schulz comic strip 'Peanuts.' Various parts are recognizable because the scenes that come in between the musical numbers are pulled directly from the comic strips.
"I did this show when I was at college in Northwestern, and so it has a special place in my heart," Mrs. Lundin said. "I think it's really cute because the songs are very fun, it's upbeat, and has a nice message about friendship and happiness."
September is one of the annual play productions, and this is the first time that the drama team has done a show that has been a musical. Typically, Central only does one musical per year, which is the spring musical. A reason for Mrs. Lundin deciding to try a musical for this slot is that the spring show is usually so large, with a cast of anywhere from 40-60 kids, that it doesn't leave them the room to produce any of the smaller shows.
"What made me choose 'You're a Good Man, Charlie Brown' was that it has a small cast," Mrs. Lundin said. "But it's still this great musical show, and our students really enjoy doing musicals."
September show had to audition in May and then was rehearsed occasionally over the summer. At auditions students had the choice of singing a provided song from the show or one they brought in. Many students then later came back and read parts at callbacks, but it was mostly a singing audition.
Since this was the first time the drama team had done a musical in this slot, there were a few obstacles they had to face. Obstacles including scheduling due to summer vacation and administrative complications.
"There were pieces of the puzzle that were not in place like they normally are," Mrs. Lundin said. "I had to go outside of our staff to hire a vocal director because we don't have a dedicated vocal director for the September production."
The audience is to anticipate many big musical numbers, with some choreography students created.
"It has a small cast of just nine people," said Micky Horstman, senior who plays Linus Van Pelt, an energetic character known for being smart for his age and always carrying a blanket. "It's a very intimate experience for the audience because we perform close to the seats."
What comes with perfecting all the choreography of the musical numbers is a lot of patience and perseverance from the cast.
"Learning and hammering in the dances can be pretty difficult," said Brody Melias, junior who plays Charlie Brown. "But it's satisfying and becomes really fun to do once we get it down."
There are also plenty of comedic moments that are expected to get laughs.
"My favorite part of the show is 'The Book Report' because it's a cool song with many difficult parts and it's super fun," Horstman said. "And it's super funny; this show is filled with humor."
With this being the first fall musical, the outcome may determine future fall musicals.
"We really hope that this show is successful because there are students that are interested in having another small musical in a slot like this one," Mrs. Lundin said.
Tickets are each $10 or free with an activity pass and can be bought here.
Leave a Comment
About the Contributors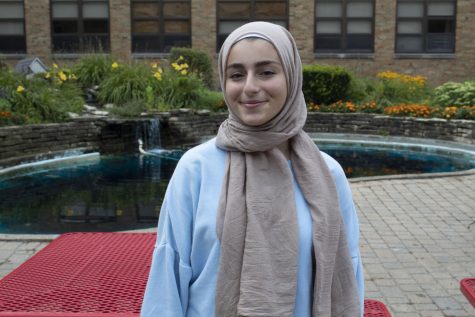 Lana Jawich, Section Editor
Lana Jawich is a senior writer for Devils' Advocate who enjoys painting and playing soccer. When she's not annoying her siblings or spacing out in physics,...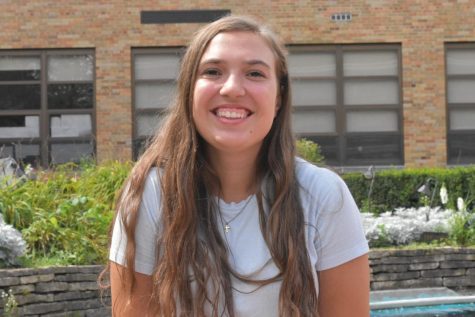 Michaela Malec, Photographer
Michaela Malec is a senior who can be found watching Hallmark movies or binging almost every show on Netflix. If Michaela is not on her couch watching...