Best new Netflix releases to binge during the cold weather
Netflix recently started adding many new shows that have received high ratings and great feedback. Many students spend a good amount of their time watching Netflix as a way to relax after the stress of school and homework, so these new shows and movies give them more options to choose from and enjoy. Some of the most popular and trending new shows the entertainment service offers are "You," "Good Girls" and "The Haunting Of Hill House." Some of the well-liked movies include Bird Box, Set It Up, and The Princess Switch too.
Best Shows
The show "You" is trending a lot right now and many teens enjoy watching it because it's a show with a very unique story behind it. The main character, Joe (Penn Badgley), is overly obsessed with a girl, Beck (Elizabeth Lail), whom he met at the library where he works. In a desperate attempt to be a part of her life, Joe starts murdering anyone that comes in the way of him and Beck being together. This is an interesting show because it shows the "two sides" Joe has: the caring side of him and the evil side of him.
"I thought You was a really good show and was like "Gossip Girl" on steroids but I felt kind of got dry the last couple of episodes and it needed a bigger twist ending. Overall, it was a really good show though," said Stuti Mundada, junior.
Another show that is talked about a lot is "Good Girls." This show is crime-comedy and it has a very different story behind it. In the show, three women (Christina Hendricks, Mae Whitman, and Retta) decide to rob a supermarket because they are all struggling to take care of their families and make ends meet. They almost get away with the crime, until they come to realize that the supermarket they stole from was involved in a much larger, more dangerous drug and money laundering operation. The show then follows the women as they attempt to pay back the drug and money laundering ring, save their families, and attempt to find themselves in a world balanced by average middle-class suburbia and thrilling violence and crime. 
The Haunting of Hill House has been everyone's scary, new Netflix obsession.
The third show I recommend to watch is "The Haunting of Hill House." I recommend this for all the horror movie lovers out there. The show follows five adult siblings as they fight through paranormal experiences and familial drama after moving into the Hill House. This show takes place 26 years later, and the adults are still having flashbacks and horrific experiences take part in their lives. There's only one season, however, it's a very compelling series.
Movies
Netflix has added countless numbers of movies that many students are huge fans of. One movie that is repeatedly talked about in Central and on social media alike is Bird Box. This horror movie has a cult following for the fascinating story and utopian world it portrays. Bird Box is about a mother, Malorie (Sandra Bullock), who does everything in her power to protect her two children from a paranormal presence who has been ravaging the world. Those who look at the presence are immediately compelled to commit suicide, so Malorie and her children make their desperate journey to a safe haven while wearing blindfolds.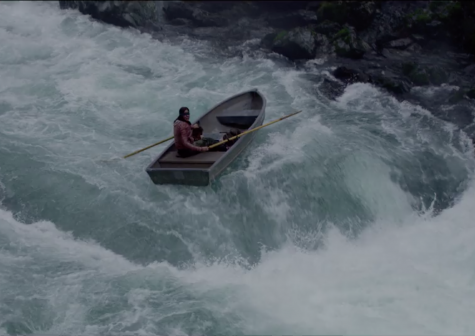 Another really popular movie is The Princess Switch.This movie, though Christmas themed, is a great option for anyone who was a fan ofThe Parent Trap or  The Princess Diaries series. The main character, Stacy (Vanessa Hudgens), is a baker from Chicago who travels to the fictional Kingdom of Belgravia to compete in a televised Christmas baking competition. While there, she bumps into Margret (also played by Vanessa Hudgens), who is the Princess of Belgravia. Since the two look identical and both Stacy and Margret are relatively unhappy with their current lives, they devise a plan to switch lives for two days. What follows is a heartwarming, holiday-themed romantic comedy. 
"It was very cute and although it was a formal movie, the storyline was eventful and got me in the Christmas spirit at the time," said Kiswa Malik, junior. "Also the setting was very peaceful."
These are just a few of the favored movies so far, this year. If you liked these movie recommendations, be sure to check out some of the other movies Netflix has when you have the time and want to distress.
Leave a Comment
About the Contributors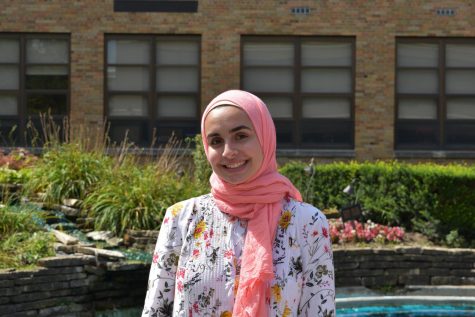 Masah Mourad, Section Editor



Masah Mourad is a senior that loves to eat fries. She enjoys many activities such as traveling, painting, and hanging out with her friends. When...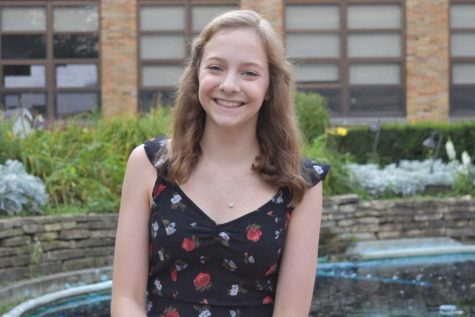 Abby Stockmal, Editor-in-Chief
Abby Stockmal is a senior who, when not scrambling to finish an essay she that she procrastinated, can be found watching reruns of "Friends", making an...