Every season of American Horror Story: ranked
American Horror Story (AHS) is a FX horror anthology that has been airing since 2011. Each of the nine seasons revolves around different characters and plot lines but features many reoccurring cast members.
---
1. Asylum (Season 2)
Courtesy of Youtube
American Horror Story has never seen such nuanced, unpredictable characters. Armed with a talented cast, Brad Falchuck and Ryan Murphy (creators) created personas that went from twisted and despicable to damaged and innocent or vice versa in the blink of an eye. Sister Jude (Jessica Lange) is the cruel head of the insane asylum, Briarwood, who has little regard for the well-being of her patients. Flashbacks of her life and her deteriorating mental state contribute to her transition to a broken, unloved woman. Her death, holding the hands of the two children she had come to consider her own, was the most emotionally raw scene in AHS. Similarly, Oliver Thredson (Zachary Quinto) is charming and charismatic, until his diabolical double identity is revealed.
This season of AHS has few jump-scares, and instead focuses on raw fear. Instead of ghosts, it capitalizes upon the depravity of humans as a source of horror, which is arguably more terrifying. Junior Nora Duffy reported this to be her favorite season.
"Asylum was both enthralling and creepy, and the characters were really interesting. There were a lot of twists that captivated me," Duffy said.
---
2. Roanoke (Season 6)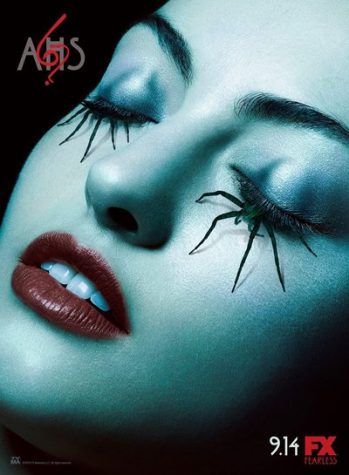 The concept of the season followed the stereotypical ghosts-in-a-haunted-house plot line, however, Roanoke transitioned it into something more innovative, perhaps poking fun at the average horror movie and even Hollywood itself. The first half of the season is a fictional documentary about the Miller family, titled "My Roanoke Nightmare." Married couple Matt and Shelby (André Holland and Lily Rabe) and Matt's sister Lee Harris (Adina Porter) recount the harrowing events that took place in their house, accompanied by dramatized reenactments.
The second half is a reality show called "Return to Roanoke", in which the actors and real people spend three nights in the Roanoke house. Only one character, perhaps the most morally ambiguous, makes it out alive. The first half of the season, although appearing as an average horror movie, develops detailed backstories of both the Millers and the ghosts, jumping around in time between 2015 and the Roanoke settlement. Familial strifes within the Miller family intensify the plot, creating enigmas including murder and kidnapping. The second half is a behind the scenes look at the network and actors, who are, not unexpectedly, pretentious and unlikable. Their aim to exploit the Miller family for monetary gain is not an anomaly in the filmmaking industry, and the untimely deaths of everyone involved is an evident jab at the vanity of Hollywood.
The overly dramatic camerawork often seen in horror films that are used during the documentary highlights the stark contrast between AHS and your average jump scare. Mr. DiDominico, film studies teacher and sponsor of film club, explained the elements of a horror movie.
"Some horror films don't want to seem 'realistic' at all and use more swirling camerawork, more post-production effects, more cuts," DiDominico said. "So it really depends on what 'type' of horror the movie is trying to achieve."
The theatrical camerawork is a gibe at the horror industry itself. Roanoke is both a successful commentary on Hollywood and human nature, as well as a downright entertaining horror flick.
---
3. Coven (Season 3)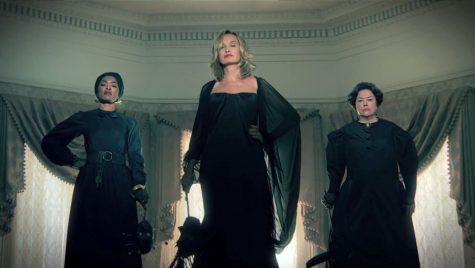 Coven artistically combined fantasy, horror, and a healthy dose of feminism. It intertwined multiple story lines, expertly weaving that of a serial killer, a slave owner from the 1830s and a coven of witches. The coming-of-age story of Zoe Benson (Taissa Farmiga), who is sent to New Orleans after discovering she is a witch, echoes "Sabrina The Teenage Witch" without feeling unoriginal. Her companions, former child star Madison Montgomery (Emma Roberts) and human voodoo doll Queenie (Gabourey Sidibe) are eccentric yet amusing.
Fiona Goode (Jessica Lange), reigning supreme witch, has a tumultuous relationship and power struggle with her daughter, Cordelia Foxx (Sarah Paulson). Goode's narcissistic and abrasive personality perfectly suits Jessica Lange, who acts with an incredible air of believability. Her murderous tendencies as she tries to prevent the next supreme from rising, which would lead to her death, adds an element of suspense. As her life fades, she becomes weak and vulnerable, a shocking turn from the women introduced in the beginning of the season. Her last moments with her daughter are poignant, a rarity for the genre.
The historical element is compelling as well, as Delphine LaLaurie (Kathy Bates), a malicious, despicable slave owner, rises from her grave. The utter depravity of her actions towards her slaves is perhaps even more difficult to watch considering she was a real historical figure. Just as insidious, the character of the Axeman of New Orleans (Danny Huston) adds another element of horror as Zoe accidentally raises him from the dead. The season was horrifying, addicting, and informative at the same time.
---
4. Apocalypse (Season 8)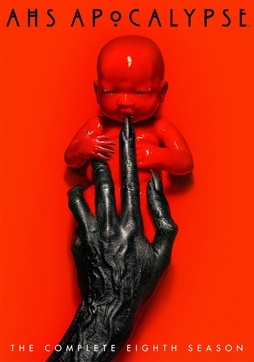 Apocalypse was a science-fiction blend of Murder House and Coven. Taking place in a nuclear wasteland, it ties up the loose end left at the end of Murder House: Michael Langdon (Cody Fern). Langdon was the offspring of Tate Langdon (Evan Peters) and Vivien Harmon (Connie Britton), a ghost and a human, as well as the spawn of Satan. Season one ends with Langdon at a toddler gleefully grinning over the corpse of his babysitter, and Apocalypse is the continuation of his story. He, along with the Illuminati, incited the end of the world, leaving the witches to deal with the fallout.
The season jumps around in time, following Michael's steps as he guides the Church of Satan towards the end. To prove his power, he brings back fan favorites from "Coven": Misty Day (Lily Rabe) and Madison Montgomery are guided out of the underworld, and he helps Queenie escape the Hotel Cortez, where she is trapped in season five, "Hotel". The elaborate plot by Cordelia Foxx, reigning supreme witch, is both clever and resourceful. The season follows the plot line of the next supreme witch, just as it did in "Coven" when Cordelia's ailing mother passed the baton to her daughter. The ending provides closure for the witches, but a sinister twist for the rest of the world. The show doesn't explain why the two teenagers are chosen by the Illuminati to survive the fallout, but as they marry and have a son history seems to repeat itself: their son is the spawn of Satan.
---
5. Hotel (Season 5)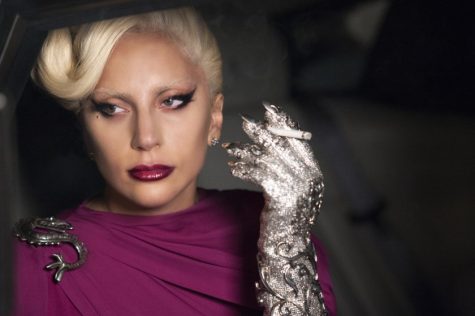 "Hotel" was aesthetically pleasing but lacked depth. It is lavishly over the top in both set and costume design, favoring appearance over storytelling. The plot became choppy at points, and vampire conspiracy became overly complicated, and many characters flitted in and out of the season without context.
However, the detective John Lowe's (Wes Benteley) investigations of the series of brutal murders across Los Angeles and his inexplicable draw towards the Hotel Cortez makes for an intriguing season. The slow unraveling of the enigmatic murders keeps the viewers on the edge of their seats, and unprepared for the shocking identity of the killer.
The fifth season of AHS was Lady Gaga´s acting debut, and she was a remarkably talented villain. However, this season was noticeably absent of fan-favorite Jessica Lange and gave seemingly obscure roles to its reoccurring cast members. Evan Peters portrayed James March, a serial killer who exhibited the usual dangerous charisma of Peters' characters but lacked the screen time. Sarah Paulson's Hypodermic Sally was also an irrelevant role that didn't put Paulson's impeccable acting talent to use.
---
6. Murder House (Season 1)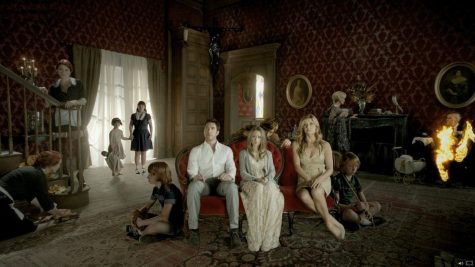 Murder House is a moderate cliche haunted house and ghost story, however, it successfully translates horror to the small screen by creating enough compelling content for a television series. Vivienne and Ben Harmon (Dylan McDermott), along with their daughter, Violet, move into a new house in Los Angeles in search of a fresh start. They immediately become entangled with their next-door neighbors, Constance Langdon (Jessica Lange) and her son, Tate, and the terrifying history of the house.
Junior Alyssa Lim said that the characters of Murder House are the reason it's her favorite season.
"I like the twisted romance between Tate and Violet," Lim said.
Junior Aashna Sawlani also said that Murder House was her favorite season.
"All the actors had roles that overall suited them very well and the concept of the season was also super interesting. It always had things you wouldn't expect going on," Sawlani said.
The characters of Mark and Vivienne are rather dry, but Tate's psychopathic tendencies and Violet's unmistakable draw to him make for an engaging plot. Jessica Lange puts on a stellar performance as Constance Langdon, a seemingly sweet older woman who in reality is manipulative and cruel. She murdered her husband but loves her children, and Lange's portrayal of Constance's jaded personality won her an Emmy for best-supporting actress.
---
7. Cult (Season 7)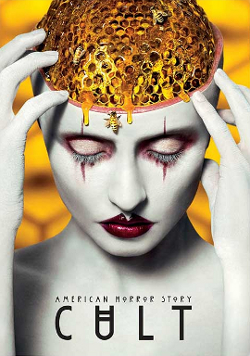 Cult, although possessing an engaging concept, lacked the depth present in other seasons of AHS. The "drink the Kool Aid" concept was gripping and realistic, the deranged leadership of Kai Anderson (Evan Peters) replicated that of Charles Manson or Jim Jones, prominent cult leaders and murderers. Kai is both inspiring and manipulative, deranged and romantic. His character is the epitome of Evan Peters' acting.
However, the season introduced too many different plot lines and failed to come full circle. It seemed desperate to take a political angle and struggled to tie killer clowns to the 2016 election. The season introduces random characters such as Twisty the Clown, a season four-character, and Valerie Solanas, a radical feminist, who are present for a fleeting moment and deviate from the plot. Ally's (Sarah Paulson) numerous phobias also detract from the storyline. The violence seems excessive at times, intended to fill time instead of contributing to the story. The season was entertaining but forgettable.
---
8. Freak Show (Season 4)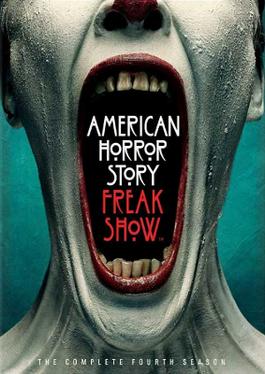 Freak Show was a disappointing season. It was weird, as with all seasons of AHS, but it lacked the charming strangeness present in other seasons. It was just downright uncomfortable. It is also the most boring season of AHS. In all seasons, there is a fair amount of dialogue, but in Freak Show it feels as if you can dredge through an entire episode without anything happening. It does nothing to keep the reader engaged, and there isn't a substantial plot. It relies entirely upon the concept of the Freak Show and its struggle for survival, which in an of itself is not engaging. There is little substance in both the plot and its characters.
The next episode of season nine, 1984, airs at 10 p.m. on Wednesday on FX.
Leave a Comment
About the Contributor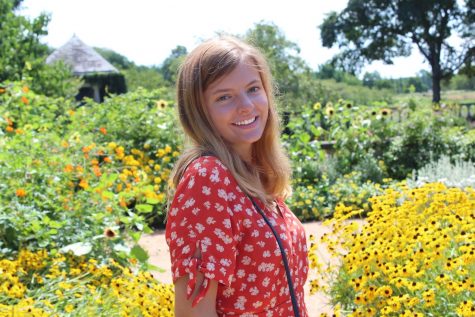 Sophie Burns, Editor-In-Chief




Sophie, a senior, is a second year member of the Devil's Advocate team. At Central, she is a mentor for Business Professionals of America,...