Orchestras close out the fall with concert
On Tuesday, Nov. 5, Hinsdale Central's orchestral ensembles performed their fall concert in the school's auditorium. All four of Central's orchestras (concert, symphony, philharmonic, chamber) got a chance to perform.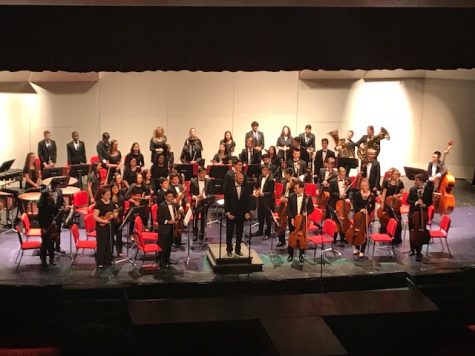 The groups played an assortment of pieces, ranging from classical favorites like Mendelssohn's fourth symphony to nostalgic film scores like Indiana Jones.
"We had a good crowd," said Serge Penksik, orchestra director. "For the first concert of the season, it was actually surprising to have that many people show up."
The philharmonic and chamber orchestras performed alongside orchestra winds and percussion, making the songs come to life with a large instrumental pallet.
"Poet and Peasant Overture is something that we worked on for the entire quarter and it came together pretty well," Penksik said. "[The] kids were excited to do a good job on it and it was neat to see them succeed."
Some of the other pieces played included a medley of songs from "West Side Story", and "Celeration" composed by Aaron Copland from his famous ballet "Billy the Kid".
"From what I've heard, most members think we did a good job," said Adam Quiballo, senior violin player in philharmonic orchestra. "The orchestra winds and percussion pulled through with the strings and the experience of playing with a full orchestra is rewarding… the fact that we are able to do this as a high school is pretty cool."
Quiballo and Zayn Khan, senior cello players in symphony orchestra, were satisfied with their performance, as their respective orchestras worked on it throughout the quarter.
"Indiana Jones was the best song we did," Khan said. "It was nice to do a piece that everyone was familiar with and nostalgic for."
Orchestras from D181 will perform alongside Central's orchestras at the school on Wednesday, Nov. 20 at 6:30 p.m. at the orchestra festival.
About the Contributor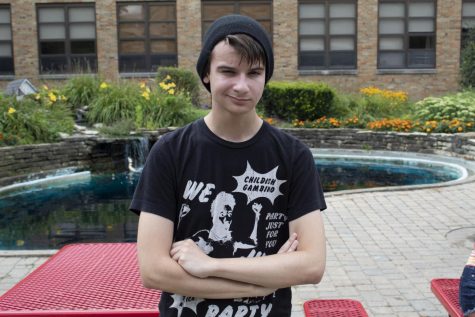 Jack Ging, Writer
Jack Ging is a senior who really enjoys writing and music. He has written hundreds of music reviews on Instagram (@album.reviewz) and has a YouTube channel...