Lil Uzi Vert releases "Eternal Atake" after two years of anticipation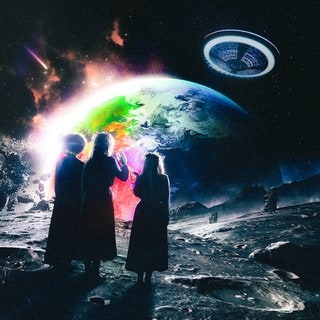 On Friday, March 6, Philadelphia rapper Lil Uzi Vert finally released his long-awaited second studio album, "Eternal Atake".
The album has had quite a tumultuous release, initially being teased in 2018 with cover art that had imagery alluding to Heaven's Gate, a cult that committed mass suicide in 1997. The cover art was changed due to legal threats from the two surviving members of the cult and was likely all a publicity stunt.
This controversy, along with constant delays, snippets, and leaks did nothing but increase anticipation from fans. After waiting nearly two years since the album's initial announcement, does it live up to the hype? Well, not really.
"Eternal Atake" is an 18-track "concept album" that follows Uzi being kidnapped and launched into space, possibly referencing the cult from the original cover art. He stated that the album is split into thirds with each section representing a different personality, acting as a coming of age story. Tracks one through six have him playing "Baby Pluto", seven through twelve are "Orenji" and thirteen through eighteen are "Uzi". On top of this, the first half of the album is supposed to sound more aggressive, illustrating a violent flight up to space, with the second half being more mellow and calm having reached his destination.
"Overall, 'Eternal Atake' is pretty decent," said Anuj Karamchandani, senior. "The good songs are really good, and make up for the bad songs."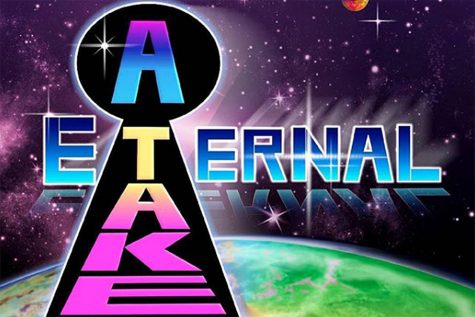 However, any sense of a narrative that this album tries to have is confined to these five to ten-second snippets of dialogue at the end of nearly every track, and it's very unclear what the point is. You could argue that it's done intentionally and the listener is supposed to come to their own conclusion, but these could've been left off the album entirely and nothing would've changed. After all, the lyrical content does nothing other than spew the same trap cliches that we've been hearing rappers like Uzi rattling off for the past several years.
Now, I wouldn't mind if this was just a small and insignificant part of the album, but Uzi really wanted this to be heard in full as one experience, as evidenced by the lack of singles apart from the two bonus tracks. With this in mind, the songs on "Eternal Atake" are only harmed by this decision, lacking in the field of good hooks, compelling verses, and even the production, which is pretty spotty.
"['Eternal Atake'] doesn't live up to the hype," said Fareed Khan, senior. "But it's still a solid Uzi album that proves he hasn't fallen off."
The first handful of songs on this album try to set up the outer space setting, with leading synths that sound like something out of a sci-fi movie but put into a trap context. The problem is that the mixing on tracks like "Lo Mein" and "Pop" don't allow the melodies to cut through the percussion or complement the vocals all that well, making them sound more generic than futuristic. On top of this are Uzi's performances, where he flows clunkily in between obnoxious ad-libs. The worst offenders of this are on "Baby Pluto" and "You Better Move".
The record doesn't begin to get remotely interesting until "Homecoming", which sounds vaguely inspired by old school hip hop with its slower tempo, smoother flow, and synths that try to replicate record scratching.
The album's middle section is its strongest point, with songs like "Celebration Station" (by far the best on the album), offering a more dense drum pattern that goes above and beyond the standard trap formula, and Uzi's quickly rapped, but partially sung flow complimenting the beat rather nicely.
"The amount of songs and the quality of the songs were not at all disappointing considering the long wait for the album," said Christian Youngman, freshman.
As we get to the back half of the record, many of the songs (like "Veneti", and "Secure the Bag" for example) suffer from the same issues as the album's earlier moments, and being this late into the record makes those flaws so much more apparent. The only real highlights from this point are "Prices", which has these nicely arranged choral harmonies that make up the leading melody, and "P2", which is such an awkward attempt to recreate his biggest hit "XO TOUR LLIF3" that I couldn't help but laugh at it.
Overall, I was pretty disappointed by "Eternal Atake". I didn't have the highest expectations going into it, but being a fan of some of the producers involved and the amount of time he took to release it, I was expecting something a little more polished, or, at the very least, memorable.
Leave a Comment
About the Contributor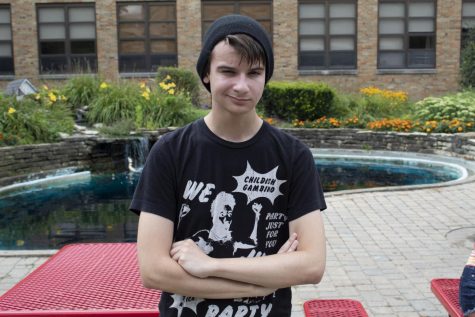 Jack Ging, Writer
Jack Ging is a senior who really enjoys writing and music. He has written hundreds of music reviews and has a YouTube channel with video essays about various...