Local movie theaters reopen amidst pandemic
Movie theaters across the country are slowly reopening to the public after shutting their doors in March due to the COVID-19 pandemic.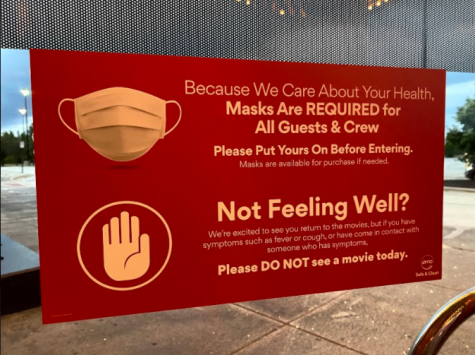 These openings have created controversy as movie-goers debate the safety of the theaters amidst a global pandemic. AMC, a large theater chain, is making changes to their procedure in order to ensure the safety of their guests.
Before the pandemic, movie-goers sat wherever they liked, chose from a wide variety of snacks, and had more movie options. This is no longer the case.
According to AMC's new guidelines, they've taken several precautions to keep movie-goers safe.
AMC has made masks a requirement for all guests and staff members and they are offering masks for purchase for $1. Additionally, they have reduced auditorium capacities to 40%, and social distancing between different groups is required.
There have also been simplified menu selections, as refills and other items have been removed from AMC's menu.
"I don't think movie theaters should reopen, they're not essential places people need to go," said Annie Ness, senior. "It seems like it could cause a lot of risk and harm for people."
However, others like Spencer Hogervorst, junior, said these types of reopenings are good for the economy.
"It allows everyone in the theater to have a job," Hogervorst said. "They're already a struggling industry so they need to stay open if they want to survive."
Many theaters across the country have been struggling to remain in business throughout the pandemic and others have been forced to close their doors permanently. It doesn't help that many new releases have skipped the theater and gone straight to online streaming services instead.
"People would rather watch from the safety of their home compared to the theater," Ness said.
Currently, when visiting the theater, you can view new movies such as "Tenet," "The Broken Hearts Gallery," "Unhinged," and others, as well as re-released movies like "Sonic," "42," and "Black Panther."
"The classic experience of going to the theater is cool," Hogervorst said.
It's up to movie-goers whether they're willing to visit the theater for an experience or would rather stay in their home for safety and more movie options.
If you're interested in attending a movie or learning about the safety precautions more in-depth, you can visit AMC's website.
Leave a Comment
About the Contributor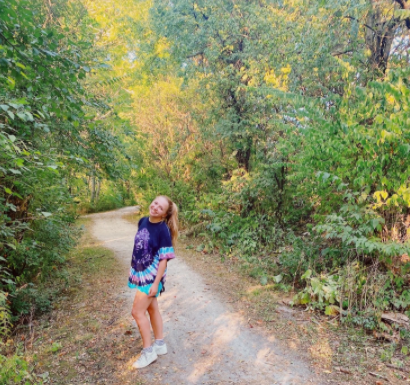 Kara Pearson, Editor-In-Chief
Kara Pearson, senior, is excited to be an Editor-In-Chief- this year. She enjoys listening to music, baking, and working out. At school, some of her favorite...