"Enola Holmes" crafts an effective but standard Sherlock story
Harry Bradbeer's adaptation of the series of mystery novels of the same name doesn't stand on its own creatively, but is still effective in its craft.
On Wednesday, Sept. 23, Netflix released "Enola Holmes" onto their streaming platform, an adaptation of the series of mystery novels of the same name written by Nancy Springer. It follows Enola Holmes (Millie Bobby Brown), as the sister of well-known Sherlock and Mycroft Holmes (Henry Cavill and Sam Claflin), on a journey to find her lost mother Eudoria (Helena Bonham Carter), as she's trying to find her purpose in late 1800s England.
Enola has a lot of positive personality traits. Her mother had her partake in many different physical and mental activities growing up. This sparked in her deep intelligence and an ability to solve mysteries like her brother, using her expertise in chemistry. She was also a skilled fighter and was capable of taking on grown men on her own.
Brown brings a lot of charisma to her character, which is a welcome change of pace from her well-known character, Eleven, on the Netflix show "Stranger Things." In her semi-frequent fourth-wall breaks, she speaks to a completely unknown audience as if we were a good friend of hers. This helped keep the audience interested in the story.
"I thought that Enola breaking the fourth wall and talking to the viewers along with the fact that the script overall was very well-written were big strengths of the film," said Ritvi Khurana, freshman.
A subplot of the film follows Enola and Viscount Tewkesbury, the Marquess of Basilwether (try saying that five times fast), who form a strong bond as the movie progresses. Tewkesbury (Louis Partridge), is followed by a murderer throughout the movie. Thus, Enola feels an obligation to help him in his plight, using her extraordinary abilities and strengths.
The strongest part of the movie is how the relationship between Enola and Tewkesbury progresses. Brown and Partridge have great chemistry together, crafting a strong friendship throughout the film. It's obvious that they have romantic chemistry as well, but this never undermines Enola's goal to find herself rather than letting society do it for her. This helps to subvert cheesy romantic expectations in a thoughtful, realistic way, similarly to films such as "Lost in Translation".
The film transitions from different settings, but mostly takes place in London. The film crafts the tone of the city in a darker, primitive way, juxtaposing with the progressivist outlook that Enola displays. Her bright red dress is used to display this, as it sticks out among black, gray, and dusk tones of color like a sore thumb. As the story and city progress, the film becomes brighter and the tone changes from depressing to optimistic. This is done effectively and leaves the watcher with a sense of hope for both Enola and the progressivism of society.
"I thought the scenery and costumes were done well," said Jenna Nabelsi, sophomore.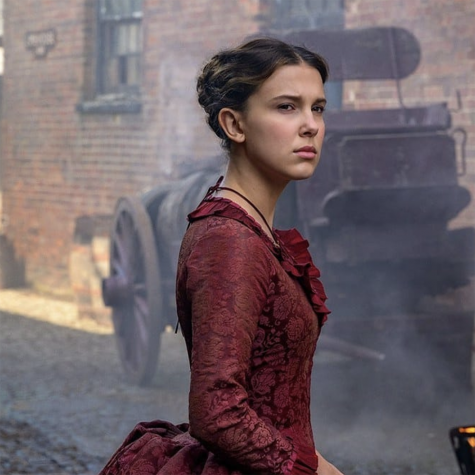 However, as the story progresses, they use quick and standard segways to jump from sub-plots, which does cause the story to become more jagged than it should be. This took me out of the story a little, especially as the third act progresses to solve a mystery that I barely knew existed. The narrative is also very standard, but it's consistent and coherent throughout the entire story.
"I did not enjoy the fact that they focused a lot on finding Enola's mom, but then we were sort of left hanging towards the end," said Sonia Tadavarthy, sophomore.
A breath of fresh air for creativity is how they use Sherlock as a symbol for the unempathetic mentality of majorities. This has been seen all throughout history, as people who don't struggle because of a part of themselves have been less demanding of meaningful change. It's subtle and unimportant to the story and narrative itself, but it does create commentary about the issues with that mentality when creating acceptance and equal opportunity for minorities.
Overall, the film does fall victim to a standard narrative and plot points. However, while this may take a rewatch, it shows some deftness and clear care towards its message and subject matter.
You can watch "Enola Holmes" on Netflix with a monthly subscription.
Leave a Comment
About the Contributor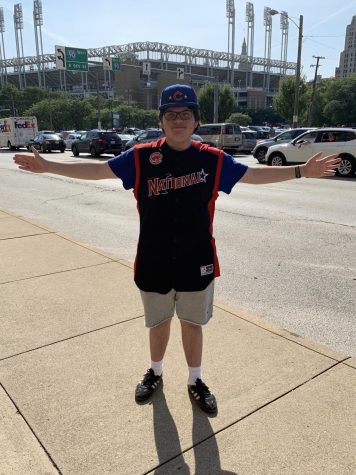 Steven Pappas, Editor-in-Chief
Steven, a senior, is enthusiastically returning to the Devils' Advocate staff this year. He loves to watch the Cubs and analyze statistics in baseball,...