New iOS14 update allows customers to be creative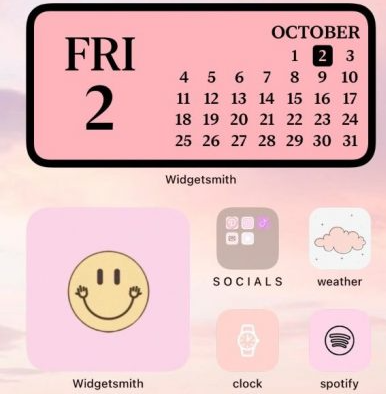 On Wednesday, Sept. 16, the latest version of Apple's mobile operating system, iOS14, became available to download on any Apple device released after the iPhone 6. This update is one of Apple's biggest iOS updates to date and includes many new features.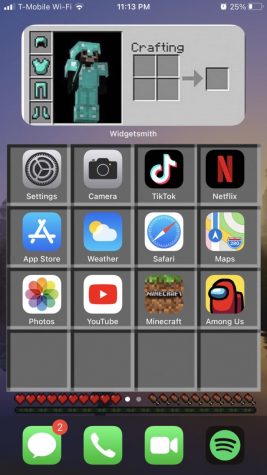 One of the most popular features of the software update is the ability to personalize the home screen. The home screen can be redesigned by uploading widgets, some of which are available by toggling left on the home screen, but additional widgets can be downloaded through WidgetSmith. This app helps place widgets and many other things on the home screen. Widgets allow users to view the weather, notes, and even inspirational quotes in a larger icon.
Showing off personalized home screens has become especially popular among iOS14 users; it has even become a trend on the popular app, TikTok, for users to show their customized home screens.
"I saw that other people were decorating their iOS14 on TikTok so I wanted to try it myself because I thought it looked cool," said Kotryna Gucius, junior. "I really like Minecraft so I was like I should make my background Minecraft-themed so I went and did some photoshop for about an hour and finally finished after many trials and errors."
This update allows an innovative way to make phones even more personal and aesthetically pleasing. Decorating these home screens usually means picking a singular aesthetic trend that can be as vague as a color scheme, or as specific as Minecraft, and customizing each element of your home screen around it.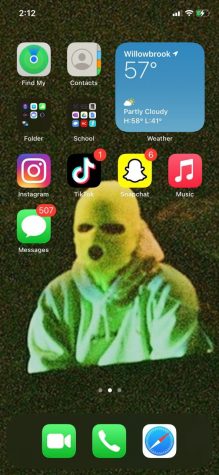 "First I had to get a couple of different apps and then use these to add widgets or change the look of your apps. It took me about three hours to do since you have to go through the process over and over again to change each app but it was worth it," said Ashley Menendez, senior. "I did mine all pink and added widgets that fit the theme. I decided to do this because it was a good thing to work on while being bored at home because of quarantine."
Sebastian Davila, senior, took a more simple time-saving approach and just changed his wallpaper background and added a weather widget.
"I simply thought of some of my favorite artists and looked for some images from mixtapes and such. My wallpaper is from Don Toliver and Travis Scott's album called Jackboys," Devila said.
Mr. John Madden, the department chair of technology at Central, expressed his concerns with this new update.
"I updated the iOS14 the day it came out probably my biggest issue that I had was that a couple of the apps that I used pretty often didn't work and either had to go through updates or they're currently still not working," Madden said. "I contacted the app developer of one of the apps I use frequently and they basically said that there were so many other apps that were having issues with iOS14 that they're so backlogged and they're trying to get updated with apple but it is taking forever."
Leave a Comment
About the Contributor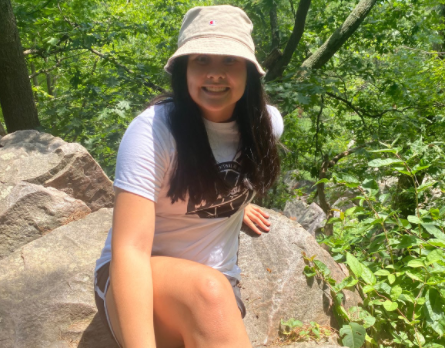 Gabi Camara, Writer
Gabi, a senior, is beginning her first year as a member of the Devil's Advocate team. When not a cross country and track practice, you can find...